UGCC Head awards creators of the films about Patriarch Josyf Slipyj with patriarchal certificates
Thursday, 13 February 2020, 19:50
On February 12, 2020, His Beatitude Sviatoslav, the Father and Head of the UGCC, presented the Patriarchal Certificates to the creators of two documentaries about the life and ministry of Patriarch Josyf Slipyj: "The Case File 'The Reefs'" and "His Beatitude." The certificates for the film director Olena Moshynska and producer Pavlo Kazantsev were presented in the presence of Fr. Andriy Maksymovych, administrator of the Patriarchal Curia, and Fr. Lubomyr Yavorsky, patriarchal econom.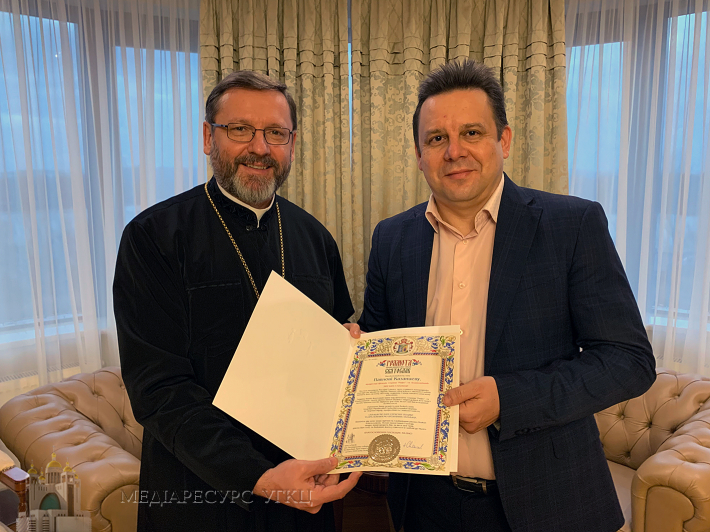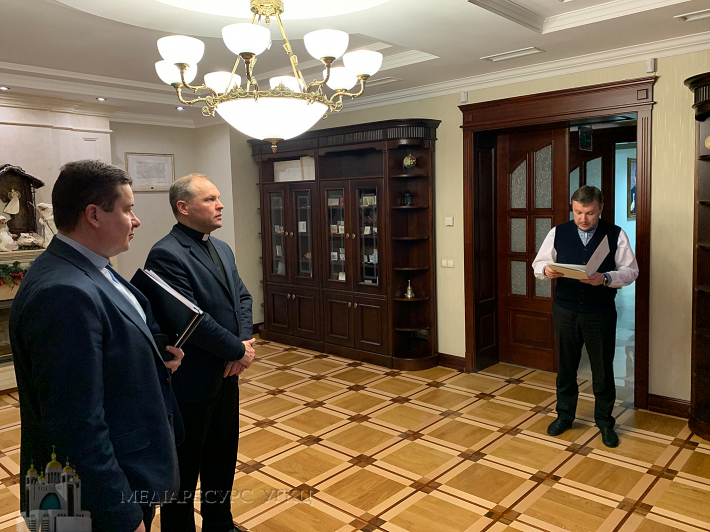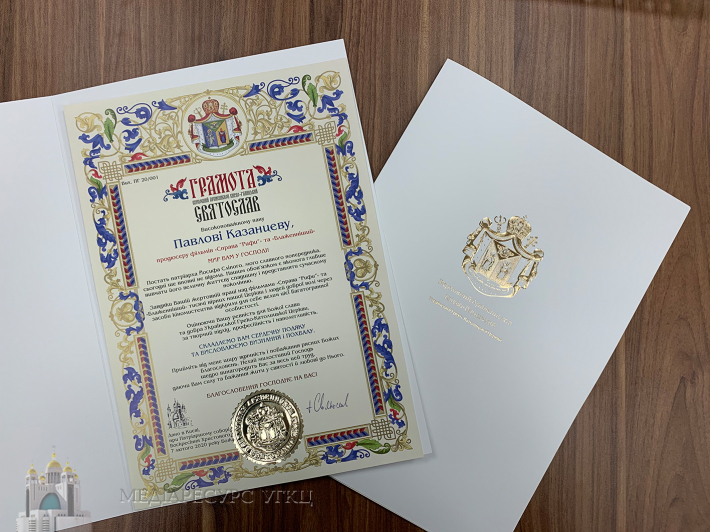 During the presentation, the Head of the UGCC thanked the initiators and creators of this great and important project for promoting the personality of Patriarch Josyf. "The figure of Patriarch Josyf Slipyj is unknown today. It is our duty to study as much as possible his great heritage and to present it to the modern generation. Through your sacrificial work on the films "The Reefs" and "His Beatitude," thousands of believers from our Church and people of good through cinema will have rediscovered this magnificent figure, my glorious predecessor," the letter reads.
In particular, His Beatitude Sviatoslav thanked Pavlo Kazantsev for the important mission that "Zhyve TV" carries out in the recent history of the UGCC, as Pavlo is the producer of this media project. "Today, it is difficult to imagine any important event in the life of our Church without its coverage on the "Zhyve TV," said the Head of the UGCC.
The UGCC Department for Information
PUBLICATIONS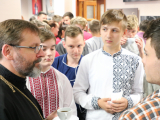 Today, more than ever, is the time for your boldest dreams: to tame the universe, to find a cure for cancer, to conquer epidemics, to build a just...
MEDIA