UGCC Head celebrated a Funeral Service for the repose of the soul of Yevhen Sverstiuk
Thursday, 04 December 2014, 11:34
Mr. Yevhen was filled with God's Holy Spirit. His word was strong and brave. He never compromised in oppossing evil in all of its varied forms. He appealed to all to struggle for the complete freedom of one's people and one's nation.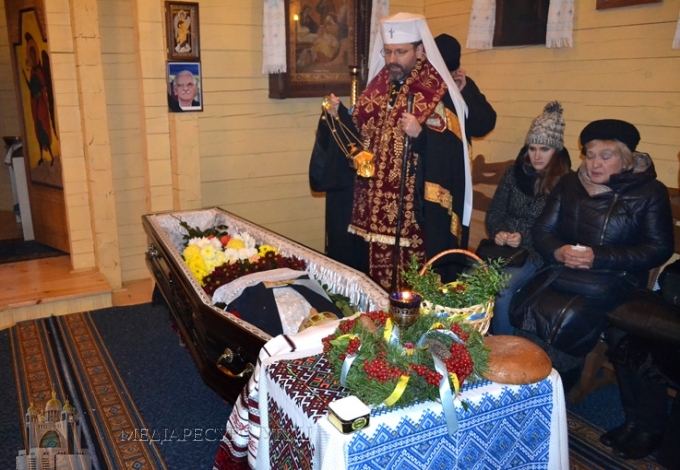 These words were said by UGCC Father and Head, His Beatitude Sviatoslav during the Funeral Service in the Cathedral of the Birth of the Mother of God UAOC, expressing his own condolences, sorrow, and sadness as well as in the name of the entire Ukrainian Greek-Catholic Church.
"A great son of the Ukrainian nation passed into eternity, -- a son who truly through his whole being lived for God and for Ukraine. He suffered for Ukraine. He prayed and sacrificed all his talents for our people," noted the hierarch.
The Head of the Church remembered the last occassion when he had the opportunity to communicate with Mr. Yevhen. "He was in a great hurry to go to Lviv and to speak at the celebration marking the legalization of the Ukrainian Greek-Catholic Church. How he thanked God that he could come and say his words to us...", said UGCC Prelate.
"Today," said His Beatitude Sviatoslav, "we ask God that he receive into his embrace his loyal son. And today there emerges before us a big task -- to preserve not only the memory of the departed servant of God, but to also to look at his life's path through all of our life, our work, our prayer. May He rest in peace!"
UGCC Department of Information
PUBLICATIONS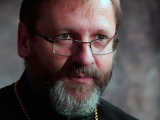 A presentation of the book "Dialogue Heals Wounds" of the Father and Head of the UGCC, His Beatitude Svyatoslav, was recently held. The book is...
MEDIA