UGCC Head meets with Ambassador from Japan
Thursday, 20 November 2014, 21:03
18th of November, 2014 , His Beatitude Sviatoslav, UGCC Father and Head, met with Mr. Shiheki Suma, Extraordinary and Plenipotentiary Ambassador of Japan to Ukraine, at the Ambassador's request.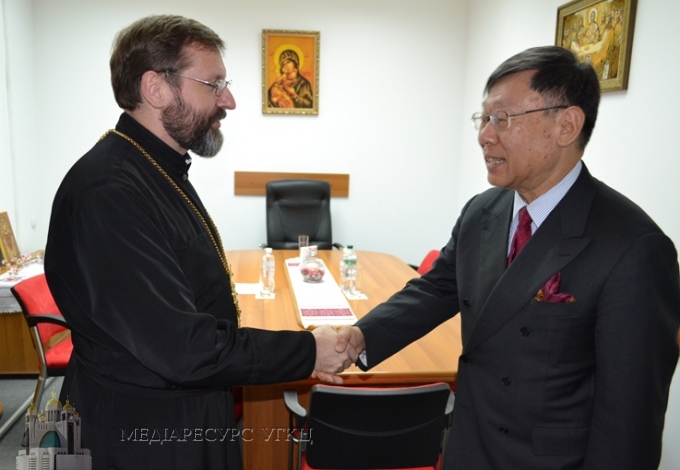 Ambassador Siheki voiced the solidarity of the Japanese people with Ukraine, which during this time is defending its independence, and with the Ukrainian -Greek Catholic Church, which is being persecuted in the occupied territories.
He also talked about the financial assistance that the government of Japan has appropriated towards the renewal of the social infrastructure of Donbas.
His Beatitude Sviatoslav expressed his gratitude for the meeting and the high regard which the Japanese Ambassador expressed for the Ukrainian Greek-Catholic Church. "I also want to thank you for the fact that your country, during these tragic days of the struggle of our people for their freedom and independence, not only talks about Ukraine, but also realistically and concretely helps us," stated UGCC Head.
At the end of the meeting both sides exchanged souvenir gifts.
UGCC Department of Information
PUBLICATIONS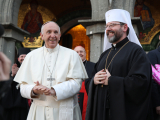 ROME - As the Catholic Church's Synod of Bishops in Rome was meeting on Oct. 11, it was another synod across the Aegean Sea in Turkey that sent...
MEDIA