UGCC Head: "Pastors need to constantly search for the key to the heart of youth"
Sunday, 01 September 2013, 22:28
Today it is very important for the Church to communicate effectively with youth, to transmit the words of Christ's Gospel in words understandable to them, given that the culture of communication is changing so rapidly in that various social groups and entities formulate their own style, their own language and categories of thinking. The head and father of the Ukrainian Greek-Catholic church His Beatitude Sviatoslav (Shevchuk) expressed such a conviction in an interview for the newspaper Halychyna.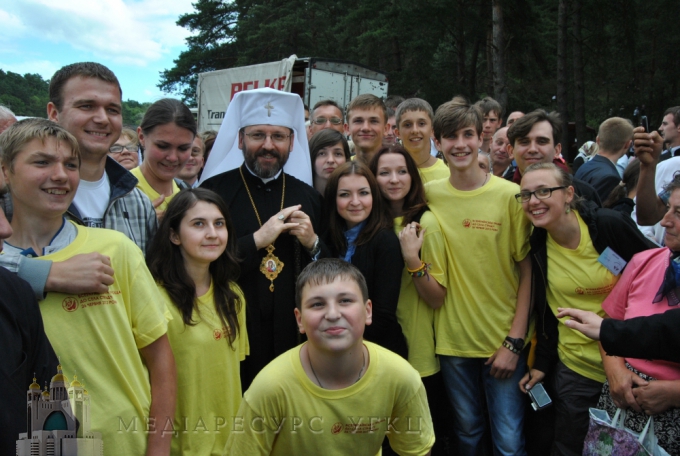 Youth, claims the Primate, needs answers to important questions of life, especially those which form the foundations of the life of a person. "All of us as pastors need to constantly search for the key to the heart of youth," argues His Beatitude Sviatoslav. However, in his opinion this is possible only under conditions of sincere communication and interest in their problems and concrete efforts to resolve these issues.
"Youth is the future of our Church. They have to take over the traditions of faith from their predecessors and only then, when this youth in Jesus Christ receives the answers to their queries, will they become a mighty Christian pillar both for the Church today and for society tomorrow," stressed the Head of the Church.
A reminder, that the UGCC Synod of Bishops delegated the development of the concept of a catechism to the work group on writing a UGCC Catechism for Youth and to present it at a post-synod session of the Permanent UGCC Synod of Bishops.
UGCC Department of Information
MEDIA