UGCC Head thanked Ukrainian World Congress for their work
Saturday, 30 August 2014, 12:41
Father and Head of Ukrainian Church, His Beatitude Sviatoslav (Shevchuk) participated in the annual meeting of the Ukrainian World Congress (UWC) held on August 30th in Kyiv.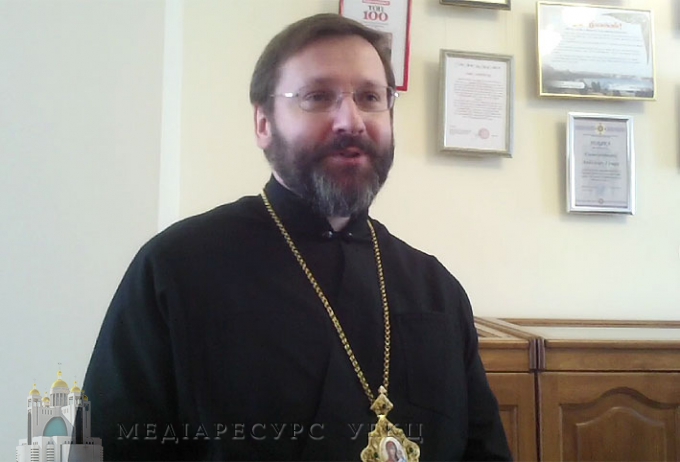 During the meeting, the Prelate gave welcoming remarks during which he noted the big role of the UWC in bringing out the truth about Ukraine in various countries of the world. "I want to thank the Ukrainian World Congress for their fruitful this year, particularly the cooperation between the Ukrainian World Congress and UGCC, stated His Beatitude Sviatoslav.
He said that Ukraine today is experiencing one of the most tragic periods in its history. Yet, possibly one of the most glorious. "Our hearts are filled with much pain but we, as Christians, recognize that this is not the pain of agony. It is the pain to the birth of a new life. We see how today in pain was born a new Ukrainian political nation, the Ukrainian Army was born, and the Ukrainian diaspora in all the countries of the world woke up," noted the Major Archbishop. According to his words, today there have been many wars unleashed against Ukraine. One of them is the informational one, which is no less dangerous than the war of direct armed confrontation. And here, our Church had the opportunity to confront it together with UWC in different countries.
"The idea of developing a Ukrainian world that was taken up by UWC begins to emerge as a valid idea in uniting and providing a new impulse for Ukrainians worldwide," mentioned His Beatitude Sviatoslav. On August 31st a permanent UWC office in Kyiv will be blessed. "I greet you with this.For us in Kyiv it was so necessary to have a permanent represenattion," said the Head of the Church. He voiced an expectation that the continuous cooperation between our Church and the Ukrainian World Congress will continue to be very fruitful.
UGCC Department of Information
PUBLICATIONS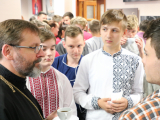 Today, more than ever, is the time for your boldest dreams: to tame the universe, to find a cure for cancer, to conquer epidemics, to build a just...
MEDIA