UGCC Head: "Without a fatherly hug, it's hard to live and to love"
Monday, 09 February 2015, 16:47
In entering the time of Great Lent, it is important to feel that we need these Fatherly hugs. Without them, it is difficult to live, to love. Without them, it is hard to be oneself. During the sermon, Father and Head of the Ukrainian Greek-Catholic Church, His Beatitude Sviatoslav, in the Patriarchal Cathedral of the Resurrected Christ, talked about this on the Sunday of the Prodgical Son.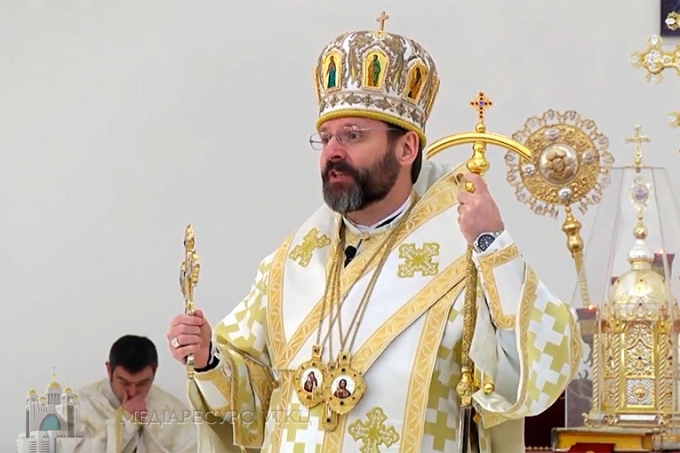 The Prelate noted that today the Church is living through, perhaps one of its most famous pages of Christ's Gospel, known as the Parable of the Prodgical Son.  "In this parable there is one gesture which can be perceived as the key to this family drama: a father and his two sons -- a gesture which surprises and inspires at the same time.  This gesture is the fatherly embrace. Researchers of the Holy Scripture   say that the embrace of the father is the best gesture which shows us who Our Heavenly Father is. It shows us what went on in the heart of the father, who first lost one son, and then the other," stated the preacher.
His Beautitude Sviatoslav believes that these "embraces of the father are the moment when the son transforms himself froma a servant to a master, because he receives a ring."
That son, he says, who lost a father and never expected to be embraced by him, once more feels  his dignity as a son.  And again, he receives the whole family.  The father himself says:  My son died and lives again.  Where?  In the embrace of his father.  He was lost and he is found.  When?  In the embrace of his father.  The father offers the older son the same kind of embrace.  However, unfortunately, the older son does not hurry into the father's embrace. 
"We do not know how this story ends," continued His Beatitude Sviatoslav  -- did the older son resurface or not.  Because this gesture was probably the greatest feeling of love in our life.  When truly crying, we began to laugh.  Anxiety gets transformed into certainty.  When I was lost, I  felt that father and mother were the ones, who found me and protected me."
Evangelist Luke, noted the speaker, tells us today that our father, who opens his embrace  is our God.  His embraces are open to all of us.  He is the one who first tries to meet us. "How often do we feel lost in life, abandoned, as if the whole world has forgotten about us.  And, perhaps, at that moment we feel that the one who embraces us is our God.  In His embrace we revive, in His embrace we find ourselves, receive a certainty about tomorrow.  Christ's Church teaches us, that that moment in which we feel that God embraces us," -- that is  the Hol;y Sacrament of Forgiveness.  When we, prodgical sons and daughters, with a bowed head come to God, acknowledging our sins .  And we always hear :"your sins are forgiven you," said the Church Head.
"Fatherly embraces --- hurry to discover God for me."  "How inspiring and life-going do these words sound today.  Because sometimes we have the impression that before us, before all Ukraine, someone opens their embrace, but they prove to be deadly.  Someone closes their embrace, deeming us undignified to sit at their banquet table.  And how important it is for us to understand that all those embraces about which we know, do not rescue, do not save..." UGCC Prelate asks us to consider.
"May we all today, our Ukraine, feel in the embrace of our God.  In an embrace that provides real certainty and strength, that returns dignity, provides life.  Let us be sure that our Heavely Father  will never close those embraces to us," wished His Beatitude Svitoslav.
UGCC Deaprtment of Information
PUBLICATIONS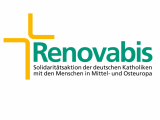 From 13 to 19 May, the Father and Head of the Ukrainian Greek Catholic Church (UGCC), His Beatitude Sviatoslav, was to visit Germany at the...
MEDIA