UGCC is actively preparing for the VI session of the Patriarchal Synod
Wednesday, 04 February 2015, 12:20
On 3 February, 2015 in Ivano-Frankivsk began the regular meeting of the working group of implementation of the UGCC Strategy development up till 2020. The meeting is lead by His Beatitude Sviatoslav, the Father and the Head of the UGCC.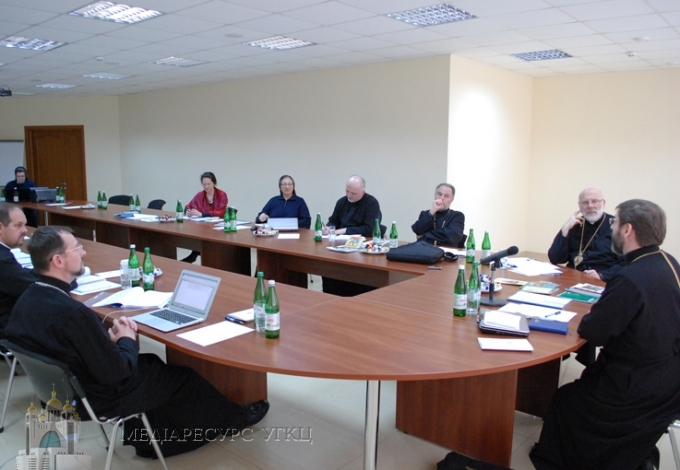 At the beginning Bishop Ken (Novakivskyi), the head of the working group, welcomed all participants and thanked His Beatitude Sviatoslav that He, despite the fact that these days should be at prayer breakfast in Washington, chose the priority of participation in the working group.
"The most important thing is not that what kind of our church we would like to see in 2020, but how the Lord sees it. After all, even when we started working on our strategy "Living Parish - a meeting place with the living Christ", we had no idea that our country will be in a state of war. Therefore, each year brings its own special challenges and we need to be prepared to respond to them", - said in His address His Beatitude Sviatoslav.
The Primate also said that within the days of meeting "we need to conduct an examination of conscience concerning what is done for five years from the beginning of the strategy realization and what tasks need to be done in the short term and in the prospect".
Among the main objectives of the meeting in Ivano-Frankivsk, is the preparation of the VI session of the Patriarchal Cathedral on the topic of the living parish, which will be held in August 2015. There will be a day dedicated to the joint meeting of the secretariat of the VI session of the Council.
Reference
The Synod of Bishops, held in Brazil on 5 – 11 September, approved the Strategy of the UGCC development for the period until 2020. The previous Synod, held in 2010 in Lviv, created the corresponding working group that had to formulate a vision of the UGCC development for the next ten years. This group includes bishops who were authorized on behalf of the Synod to present such a vision of the Church. Thus there was created another group that developed the appropriate mechanisms to achieve this goal.
In order to implement the adopted strategy of the UGCC development till 2020, the Synod of Bishops has created a working group for its implementation, headed by Bishop Ken (Novakivskyi), the Bishop of New Westminster. And each diocesan bishop in his diocese appointed in his exarchate person who came into the working group and coordinates the implementation of the UGCC Strategy within the diocese.
UGCC Department of Information
PUBLICATIONS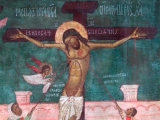 "Open to me the doors of repentance, O Giver of Life. As we worship in Your temple this morning, teach us how to purify the temple of our...
MEDIA