UGCC is offering training for priests who are providing pastoral services to people on the Maidan
Thursday, 20 March 2014, 15:51
Kyiv Archeparchy of the Ukrainian Greek-Catholic Church is holding psychological training –seminars for priests who are providing pastoral services to people on the Maidan and are offering assistance to those who have experienced stress after the events of February 20th.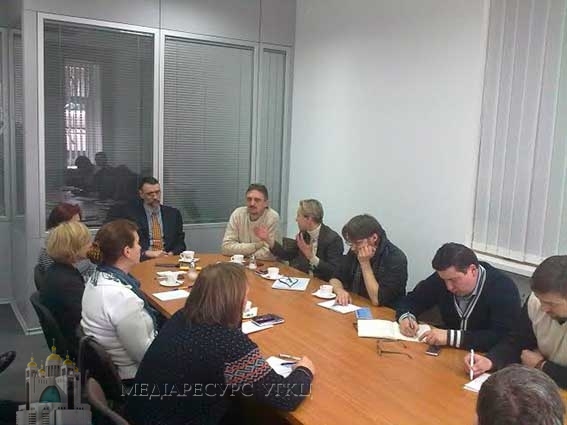 Archpriest Oleksa Petriv, head of External Relations of UGCC in Ukraine, informed UGCC Department of Information of this. As Rev. Oleksa explained, pastors do not have a special training how to react correctly in cases of dealing with someone who is suffering from Post Traumatic Stress Disorder (PTSD). Therefore, the Patriarchal Curia turned to professional psychological therapists who can provide advice regarding pastoral care for those who have experienced PTSD, specifically on the Maidan.
The advice can vary. In particular, Honored Physician of Ukraine, Olha Bohomolets, has her method of treating stress – namely, to assist those who have ended up in a difficult situation. "I recommend this to everyone: take care of people who are now having a more difficult time than you are. This will help you to overcome the post-traumatic stress resulting from the Maidan," she wrote in her blog.
Rev. Oleksa emphasizes that the most important thing for priests to understand is what advice not to give a traumatized person in order not to cause them further harm. Psychotherapists recommend that if it is a severe case, then it is necessary to recommend to the person that they turn directly to a professional psychologist. This can be done right on the Maidan, since professionals have organized to provide these services there," noted the Archpriest.
According to him, already five such seminars have taken place. They will continue to be held weekly or on request, as necessary.
The psychological training-seminars are being held in accordance with a directive to such effect issued by the Father and Head of UGCC, His Beatitude Sviatoslav.
UGCC Department of Information
PUBLICATIONS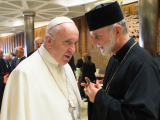 An unprecedented event took place in Rome on July 5-6. Desiring to demonstrate support for the Ukrainian Greek-Catholic Church at a time of...
MEDIA