UGCC representatives considered the future of the youth of Eastern Europe at the XIXth Congress of CF "Renovabis"
Wednesday, 09 September 2015, 14:20
On 2-4 September in Freising, Germany was held the XIXth Congress of CF "Renovabis". This year's topic for thinking over was: "Youth in Eastern Europe - future prospects? Youth's view on life and faith".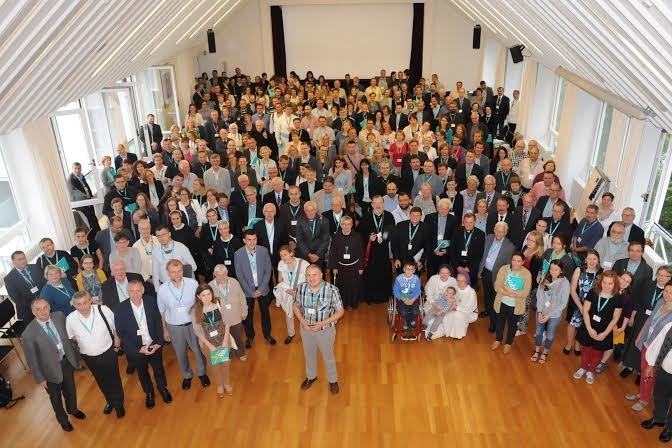 On the first day of the Congress participants, except the reports, also revised presentation of youth life in Germany and Slovakia. And in the end they prayed Vespers in the local cathedral.
Then there was a farewell evening with Fr. Stefan Dartman, a Jesuit, who has long headed the CF "Renovabis" and now moved to another position. Evening was adorned with the singing of Ukrainian students of Eastern Collegium, in Eichstatt (Germany).
On this occasion Fr.Stefan received many letters with words of thanks from various Heads of Churches. In particular, His Beatitude Sviatoslav, the Head of the UGCC, wrote: "I am speaking from the heart of Ukraine - Kyiv, where two years ago, young people with high ideals became the basis of changes in Ukrainian society at Maidan. This is not the only example of the great potential that the young generation has". In His letter - gratitude His Beatitude Sviatoslav thanked Fr.Stefan for longstanding cooperation with CF "Renovabis", through which the work with young people became developed, the Ukrainian Christian organizations and movements were supported.
We have to add that event was attended by about 35 representatives of the UGCC, and in total about 380 participants from Belarus, Poland, Russia, Croatia, Lithuania, Slovakia, Czech Republic, Sweden, Armenia, Albania, Bulgaria, Georgia, Moldova, Romania, Macedonia, Bosnia and Herzegovina, Hungary, Kosovo, Serbia, and so on.
During the next day of the Congress, September 3, the work was organized in groups. It should be noted that in all the discussions the question of the situation in Ukraine and the role of Ukrainian youth was raised. At the end of the day there was a presentation of youth initiatives. In particular, the activities of Ukrainian "Obnova" were presented.
The last day of the Congress, September 4, after the closing part the Archbishop from Krakow Stanislaw Dzivish invited young people to take part in the World Youth Day in 2016, which will take place in Poland.
UGCC Department of Information
PUBLICATIONS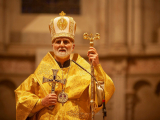 TUESDAY, JUNE 4 DURING HIERARCHIAL DIVINE LITURGY AT THE UKRAINIAN CATHOLIC CATHEDRAL IN PHILADELPHIA OVER 50 BISHOPS, WILL PARTICIPATE...
MEDIA