UGCC will celebrate the third anniversary of the consecration of the Patriarchal Cathedral in Kyiv
Tuesday, 16 August 2016, 13:59
On 18th of August Church will celebrate the third anniversary of the consecration of the Patriarchal Cathedral of the Resurrection of Christ in Kyiv. Thus, 18-21 of August will pilgrimage of the whole Church to the Patriarchal Cathedral.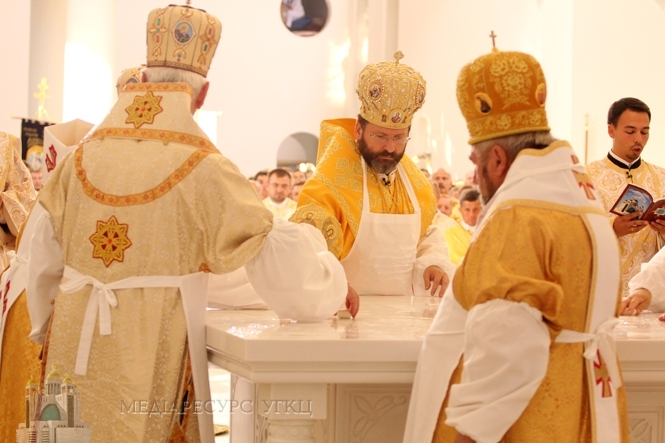 All churches and monasteries of the UGCC from the world will pray special prayers, which has signed the special commission and it was verified by His Beatitude Sviatoslav, head of the UGCC.
During the preparations for the pilgrimage at the Patriarchal Cathedral was begin some work connected with the voice acting of the temple and the area around it. At the same time also began organizing the process of installation of the largest church bell, whose name Archangel Michael. The bell was made at the Royal dzvonarni at the Holland, and its weight of 4 tons.
During the pilgrimage will be meeting of catechists from all over Ukraine, dedicated the 25th anniversary of the legalization of the UGCC and early catechists mission in Ukraine.
Note, according to the decision of the Permanent Synod of Bishops, held in 2013 in the Knyazhichy near Kyiv on 18th of August, 2013, during the International pilgrimage dedicated Patriarchal Cathedral of the Resurrection of Christ. The cornerstone of the cathedral was laid in 2002. Temple was built on donations ща religious people from around the world.
In previous years in pilgrimage to the Patriarchal Cathedral of the Resurrection was attended by over 35 thousand pilgrims and more than 800 priests.
Department of Information of UGCC
PUBLICATIONS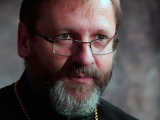 A presentation of the book "Dialogue Heals Wounds" of the Father and Head of the UGCC, His Beatitude Svyatoslav, was recently held. The book is...
MEDIA