Ukrainian youth is a light for youth at the world level, His Beatitude Sviatoslav
Saturday, 13 October 2018, 18:37
Ukrainian youths care about spiritual values. That is why the priorities in their life are family and pure conscience. This was emphasized by the Head and Father of the UGCC, His Beatitude Sviatoslav, on Wednesday, October 10, in an interview with VaticanNews.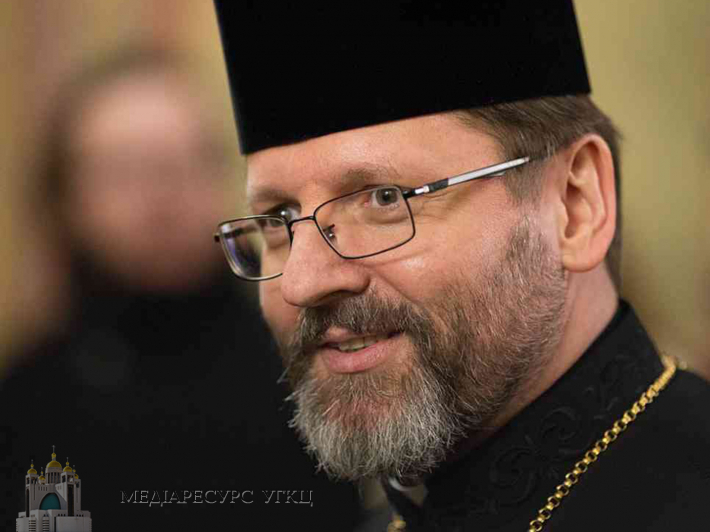 They say that young people are primarily looking for good work, because then they will be able to obtain financial well-being, and, consequently, stability. As a result, they will have the opportunity to create a family, take care of human relations ... Instead, the Ukrainian youth placed first the family, that is, a person, and not a thing; human relations, and not material security. Only true sincere human relationships give stability to the Ukrainian youth," stressed the Head of the UGCC.
The spiritual leader of the Greek Catholics shared that he had recently had the opportunity to meet and talk with the descendants of the emigrants and the young men who came to other countries from Ukraine. The Primate asked the young people which priorities they put before themselves.
According to him, the Ukrainian youth puts pure conscience and truth as an important priority of their lives. Therefore, Ukraine and the Ukrainian Greek Catholic Church have unique youth. Moreover, our youths can set goals and objectives for themselves, so they are not so distressed. "Ukrainian youth is a "light" for youth at the world level. With their example and choices, they can help the lost youth from other countries to turn their way to the future," said His Beatitude Sviatoslav.
We would like to remind you that from the 3rd to 28th of October, at the Vatican, the Synod of Bishops continues on "Youth, Faith and Recognition of Calling." The Ukrainian Greek Catholic Church at this year's General Assembly of the Synod of Bishops is represented by the Head and Father of the UGCC, His Beatitude Sviatoslav and Bishop Brian (Baida), Eparch of the Saskatoon Eparchy (Canada).
UGCC Department for Information
PUBLICATIONS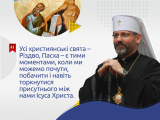 All the richness of the Christian life, our feasts, our Divine Liturgy are an opportunity to experience the events that the apostles went...
MEDIA