Ukrainians from Portugal met Head of the UGCC
Thursday, 20 October 2016, 22:25
The Ukrainian community in Portugal and priests of the UGCC in Portugal greeted His Beatitude Sviatoslav, Head of the UGCC, in Lisbon.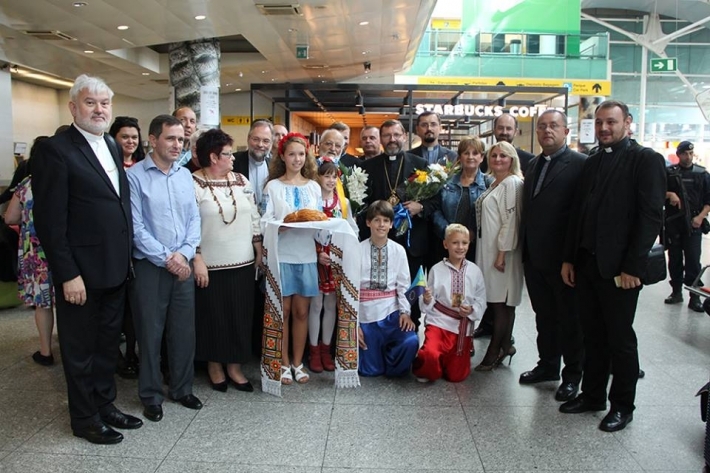 Head and Father of the Church arrived in Lisbon to attend the meeting of bishops of the Eastern Catholic Churches of Europe, which will take place on October 20-23, in Fatima.
The theme of this meeting of bishops: "Pastoral care of the Eastern Catholic immigrants in the West."
Bishop Joseph (Milian) and father Ivan Gudz, priests and representatives of the Ukrainian community met the Head of the Church at the airport.
The Head of the Melkite Greek Catholic Church, Patriarch of Antioch Gregory III (Laham), together with His Beatitude Sviatoslav came to Lisbon.
It should be noted that from the initiative of Pastoral Migration Department of the UGCC 21-22 October 2016 in Fatima (Portugal) in the context of the Congress of Bishops of the Eastern Catholic Churches of Europe planned Forum of Migrants on Europe "Initiative of the Church and NGOs on social and spiritual revival life of new Ukrainian migrants in Europe in the light of current challenges. " In addition, the planned pilgrimage Ukrainian migrants in Europe to Fatima.
On Sunday, October 23, will be held Pontifical Divine Liturgy in the Church of the Holy Trinity, headed by Head of the UGCC in Fatima. Press service of the Church in Portugal
PUBLICATIONS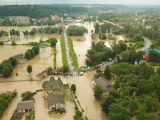 Your Graces and Excellencies, Very Reverend and Reverend Fathers, Venerable Brothers and Sisters in monastic and religious...
MEDIA