Ukrainians in Cyprus now have their own priest
Saturday, 02 January 2021, 13:15
With the blessing of His Beatitude Sviatoslav, the hieromonk of the Studite Order Vasyl Zakharus is appointed to take care of Ukrainian Greek Catholics in Cyprus for a period of 2 years. From now on, Ukrainian communities founded in 2016 will have their own pastor.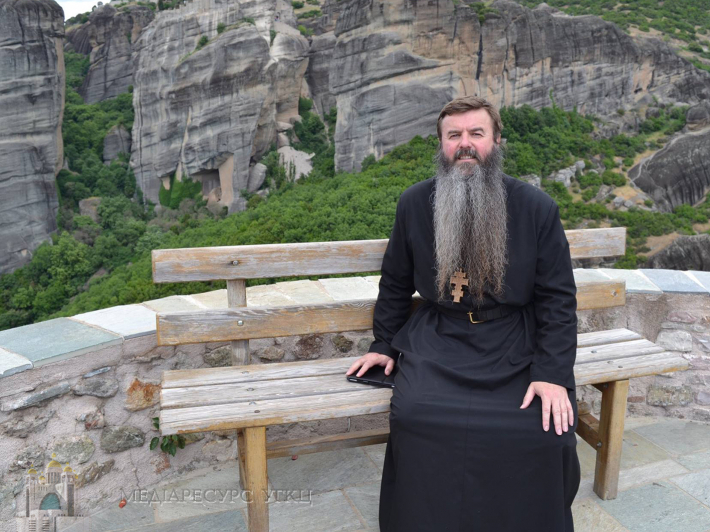 Father Vasyl said that he would begin his ministry in Cyprus on January 2 and celebrate a festive service at the first opportunity.
The priest will live in Nicosia, one of the two cities on the island where the Ukrainian community is most concentrated. Many Ukrainians also live in Limassol.
The hieromonk has repeatedly visited Cyprus on holidays and provided spiritual care to our faithful. Such pastoral visits of Fr. Vasily started back in 2014.
"I have often visited the island of Cyprus at the invitation of our faithful and on behalf of the Pastoral Migration Department. I understand the spiritual needs of our communities in this country and have always informed the PMD about them. Our people there have been waiting for their pastor, but I did not expect to be offered such a ministry," Fr. Vasyl shared.
The priest said that he plans to hold services in Nicosia and Limassol in temples that Maronites are ready to provide to Ukrainians.
He also expressed a desire to visit Ukrainians in Paphos and Northern Cyprus, to learn about the spiritual needs of Ukrainians on the island and, if possible, to provide all necessary pastoral care.
It should be recalled that the first UGCC community was founded in Cyprus in May 2016. Bishop Yosyf Milian, the then head of the Pastoral Migration Department, celebrated the first Liturgy. After that, at the request of the Head of the PMD, priests from time to time came to the newly formed communities in Cyprus and provided pastoral care to the faithful on Easter, Christmas and other major holidays.
The UGCC Department for Information
PUBLICATIONS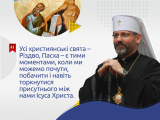 All the richness of the Christian life, our feasts, our Divine Liturgy are an opportunity to experience the events that the apostles went...
MEDIA