"War will end when we stop pretend as if it doesn't exist," Head of UGCC
Saturday, 16 December 2017, 17:32
A war cannot be won by a military leader, the President, or even by a military unit. A war can be won only by the whole nation. When all of us understand that our country is in a state of war, when we stop shifting responsibility onto someone else and stop avoiding this terrible reality by living as if it does not exist, only then we will win.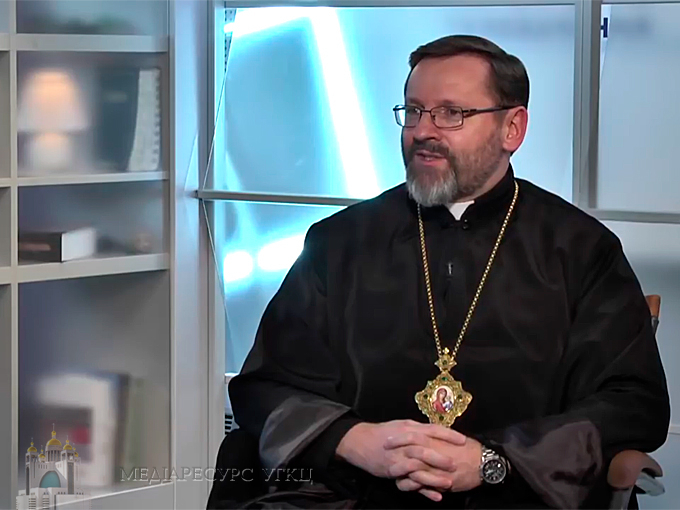 Such an opinion was expressed by the Father and Head of the UGCC His Beatitude Sviatoslav during the program "Open Church", answering the question about what we, citizens of Ukraine, should do to end the war.
"This war,' says the spiritual leader of Greek Catholics, "is a disaster number one at our home. It is something that does not let us move forward and develop. Today our nation is deeply hurt. I think that the consequences of this calamity has not fully revealed yet. According the Red Cross Organization, the humanitarian situation worsened by three times in comparison with the previous years. The tendency towards improvement cannot be seen. Even more, in Donets'k region, an ecological catastrophe is about to break out. Due to flooding of coal mines, the ground waters are being poisoned. Vast territories will soon be deprived of drinking water…"
According to the Head of the UGCC, in order to stop the war, we, Christians, first of all, must pray for it. The Primate recalled that the Churches in Ukraine have been calling to daily incessant prayer for peace. The UGCC faithful are united in such a prayer every evening at 9 pm.
"We should beg God for peace," says His Beatitude Sviatoslav. "We also ought to build peace. We must support the Ukrainian army because our soldiers protect peace with weapons in their arms. We must heal the wounds caused by this war; help those who became its victims. We must withstand any kind of hatred and must not ruin ourselves from inside."
Besides, we must also speak the truth about this war in Ukraine at the international level. Because we see today that in Europe, the newspapers do not write already about this war, - they artificially gloss it over. We all, especially at the time of visa-free regime, have to speak the truth about events in Ukraine since it is a hybrid war, led not only by means of weapons but also by means of lie.
"We all have to use all the available tools in order to discontinue this war. Do we possess all of the necessary instruments? I do not know. But I am convinced that it depends on each of us whether it will end soon or not," believes His Beatitude Sviatoslav.
The UGCC Department for Information
PUBLICATIONS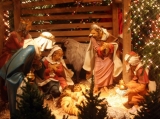 Christ is Born! "Today Christ is Born of the Virgin in Bethlehem. Today, the eternal One has a beginning, today the Word becomes...
MEDIA