"We can discover our dignity and become our true selves by responding to a God's calling, not a human's one"
Tuesday, 12 December 2017, 11:58
Perhaps all of us in our spiritual lives feel sometimes bounded by own weaknesses and sins. Furthermore, we want to be better than we truly are. We are fighting against the evil, however at a certain point we feel that it gets over us. We cannot do more than we are capable of. Then we are tempted to think as if in the moment of fragility and evil slavery – God doesn't work. On the contrary, in the moments when we least expect it, He sees us first, calls and wants to reach for us!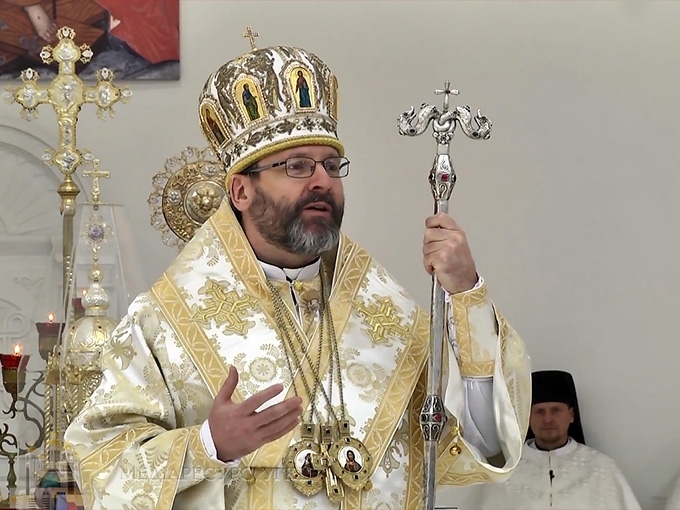 Head and Father of UGCC said it in his homily on 27th Sunday of Pentecost, delivered during the Divine Liturgy at the Patriarchal Cathedral in Kyiv.
"In today's Gospel reading we see Jesus Christ, preaching in a synagogue on Saturday. As we know an old synagogue used to be a place of praying and preaching. And here we see Jesus preaching on Saturday. However, His teaching is based not merely on words but on loud actions. The word He proclaims shows itself being alive and active through certain signs and healings, which accompany this teaching of our Savior", Head of Church referred to the audience, telling about the peculiarities of today's Gospel.
"That day Jesus saw a woman who, according to Luke, had been tied for many years. She was empowered by the evil spirit. And here is how Christ is healing this woman, in a very loud and special way. Particularly, Luke depicts three features of this gesture: Jesus saw her, He called her up and put His hands on her. Interestingly, when person responds to God's calling, when she entrusts herself into His hands, she is able to become completed, to become liberated. God is touching this woman in a moment she least expects it. What is more, she didn't ask about her liberation. She didn't expect the Teacher to pay attention to her!", mentioned the preacher.
His Beatitude Sviatoslav assumes that there are different "teachers of the law", who invite us, explain, still cheat and imitate what literally doesn't exist.
"Sometimes we feel like there is a moment when God's power isn't seen, however there are other imitators who are quite active. So many of those who call us to join their political parties, movements. Otherwise, how much it is important to realize that precisely by responding to God's calling not to a human one, we can discover our dignity and become our true selves in Jesus Christ", Head of the Church concluded.
God's initiative leads us to a completeness of life. That's why it is extremely important to use our time before Christmas wisely, what is the time of liberation of sin and penance consequently, as well as a special healing meeting with God.
UGCC Department for Information
PUBLICATIONS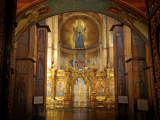 Dear brothers and sisters in Christ! Throughout our millennial history, our Church and our people have fully experienced in their bodies the...
MEDIA