We want to implement universal benefits of ecumenical dialogue on the Ukrainian level, - Head of the UGCC at Sofia Kyivska
Wednesday, 27 October 2021, 18:40
The Father and Head of the UGCC His Beatitude Sviatoslav took part in the International conference "Catholic-Orthodox Documents and Their Reception in Ukraine" held at the House of Metropolitan in the National Reserve "Sofia Kyivska" on October 26, 2021. There the Ukrainian translation of the documents of the Catholic-Orthodox dialogue was presented.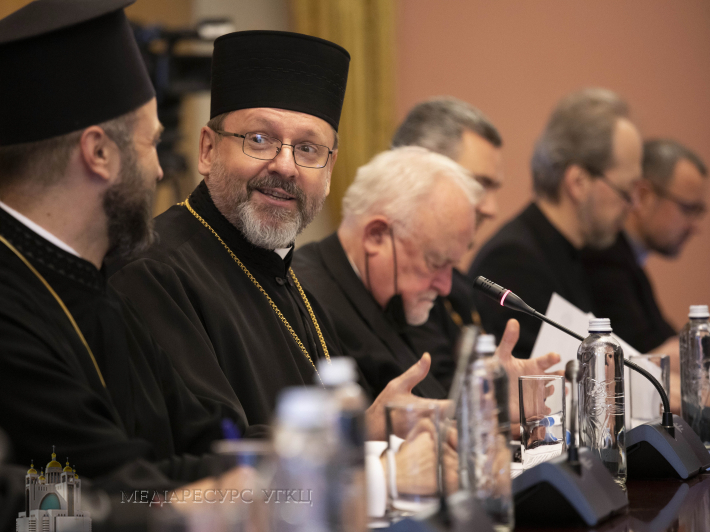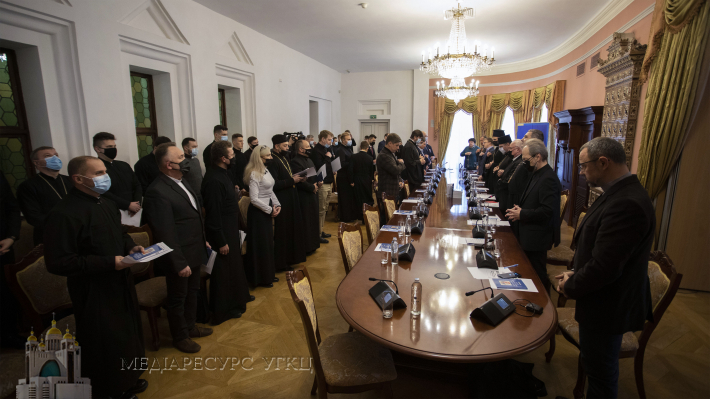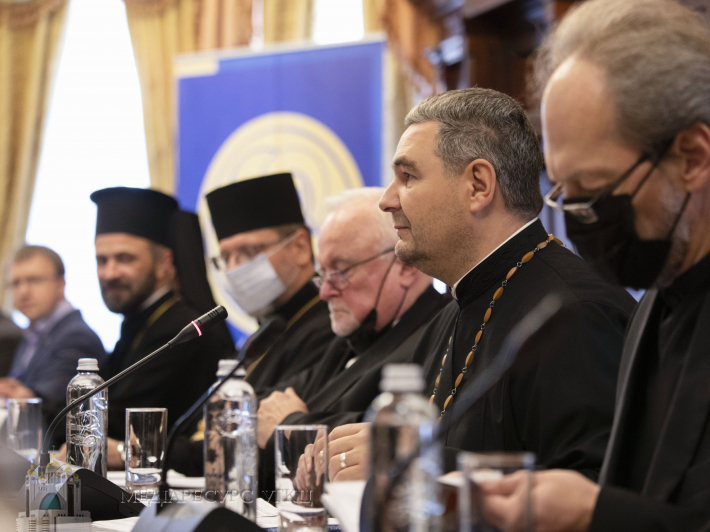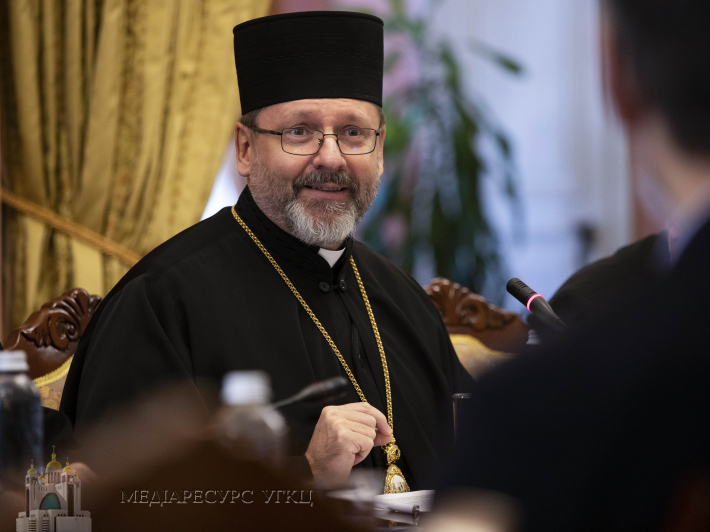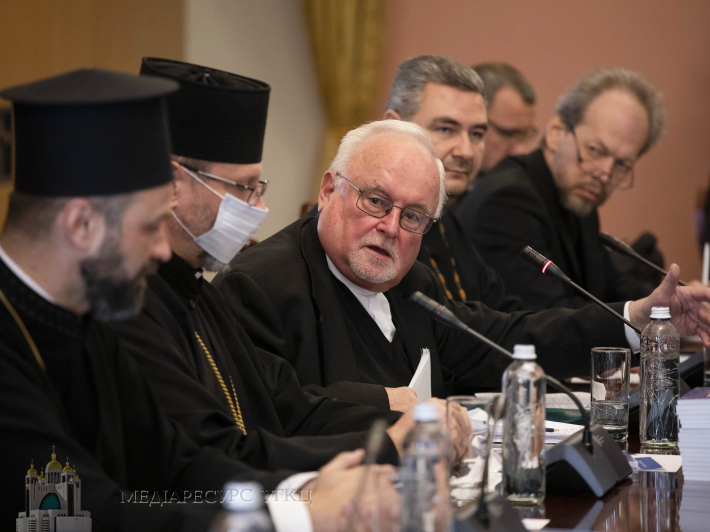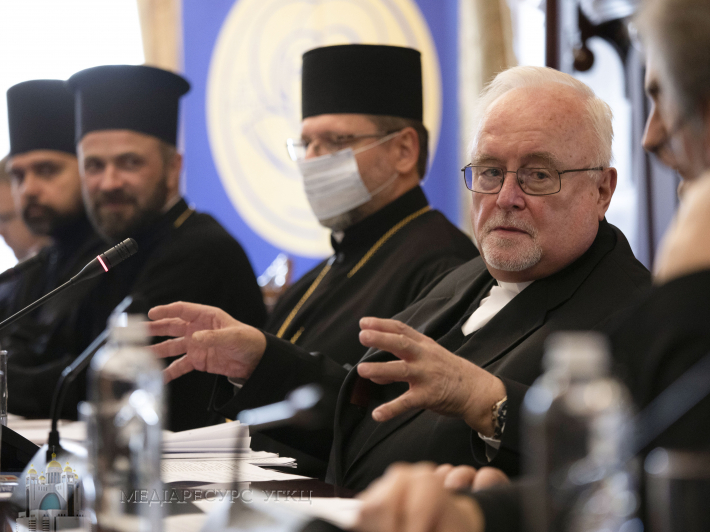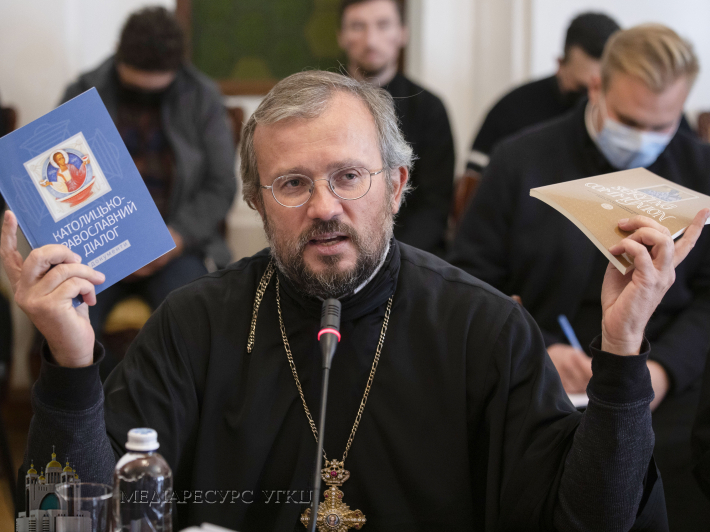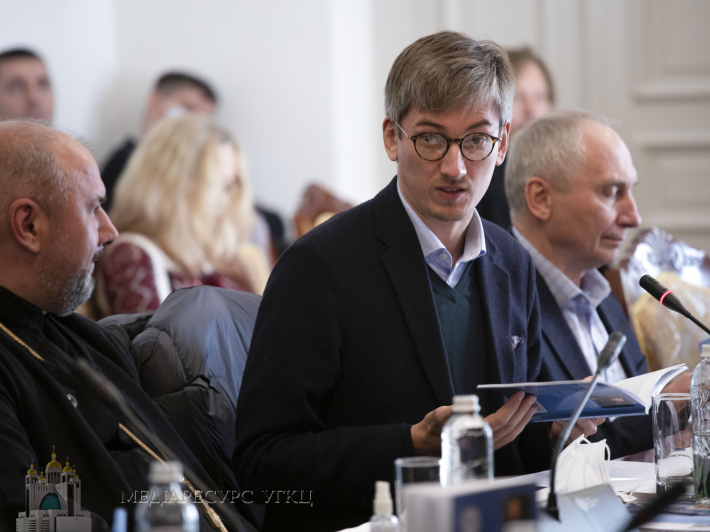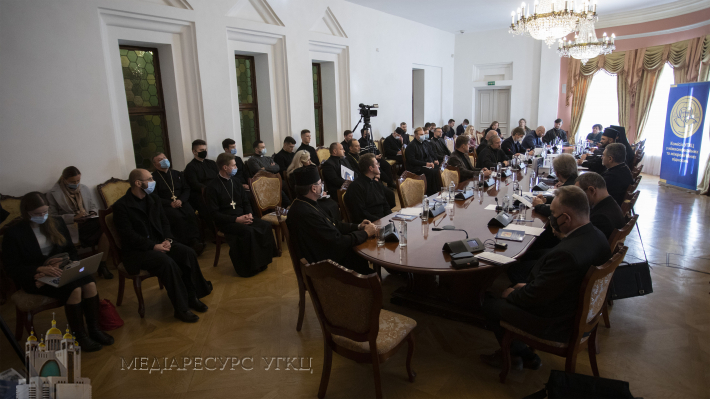 In Ukraine such collection was presented for the first time. The translation was made and released by the UGCC Commission on inter-confessional and interreligious relations.
His Beatitude Sviatoslav marked that representatives from different Churches got together to think over further development of a common way to restore unity of Christians in the contemporary world.
The Head of the Church also assumes that the word "ecumenism" itself lost its originality in comparison to its significance fifty years ago. Thus, we have to go upstream and find unity within the Christ's Church.
An ecumenical dialogue aims not only at cooperation but also at restoration of complete unity among Churches.
The Head of the Church also told about a newly updated Ecumenical concept of the UGCC promulgated by the Synod of Bishops of the UGCC, which serves as a guideline in searching for unity between different confessions and Churches.
As for him the main principle of the concept is to implement everything what has been achieved in Catholic-Orthodox level on the local level in Ukraine.
The UGCC Department for Information
PUBLICATIONS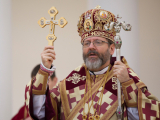 If you have parents, friends who are undergoing this period of grief, please, stay with them, because shared grief hurts less. This and many...
MEDIA