"What is happening today – is not just Euromaydan but the revolution of dignity " - the Head of the UGCC
Wednesday, 29 January 2014, 12:14
Today there is a great distrust to the law enforcing bodies. But it has not started today, but since the events in Vradiyivka and other cases - those who should protect people began to treat cruelly them.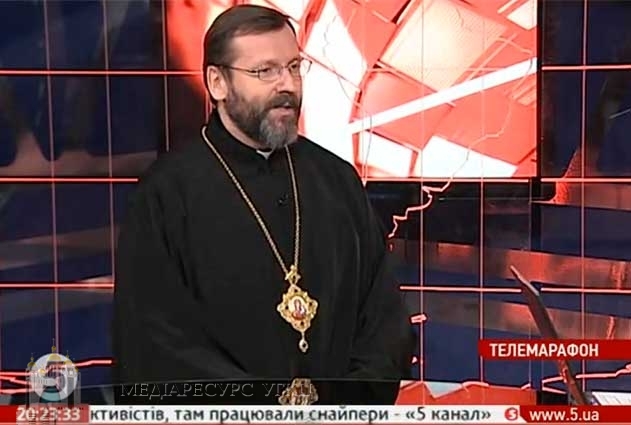 "I think the next step of renovated authority is the change of the form of lawmen. Surely the shoulder straps that they have now people feel disgust"- he said. The Head of the Church said that the current government does not understand that now it is not just dissatisfaction with a small group of "radicals ", not the conflict between government and opposition. This is the conflict between the government and the Ukrainian people. "Millions of people cannot be called extremists - said His Beatitude. - Millions of people are the citizen of Ukraine, which must be respected and listened to. "He said that now the clerics have a unique opportunity: to listen to the heart of their people, their sorrows, their tears: "We know the hearts of our people, who are wise, patient and respect their dignity."
"What is happening today is no longer just Euromaydan , but the revolution of dignity in all spaces of the independent Ukraine . And only when those (or power or opposition), who want to represent these people in government or in political parties, understand the dignity of people, then Ukrainians express their confidence " - said the Head of the UGCC .
UGCC Department of Information
PUBLICATIONS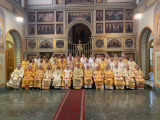 COMMUNION AND UNITY IN THE LIFE AND MINISTRY OF THE UKRAINIAN GREEK-CATHOLIC CHURCH
MEDIA