When we give all we have then God gives us more than we had before, - Head of the UGCC
Sunday, 03 October 2021, 20:13
The mystery of Christ lies in the fact that when a person gives everything she has, the Lord gives a lot back, enriching her life even more. These thoughts His Beatitude Sviatoslav, the Father and Head of the UGCC expressed during the homily on Sunday after the feast of Exaltation of the Holy Cross.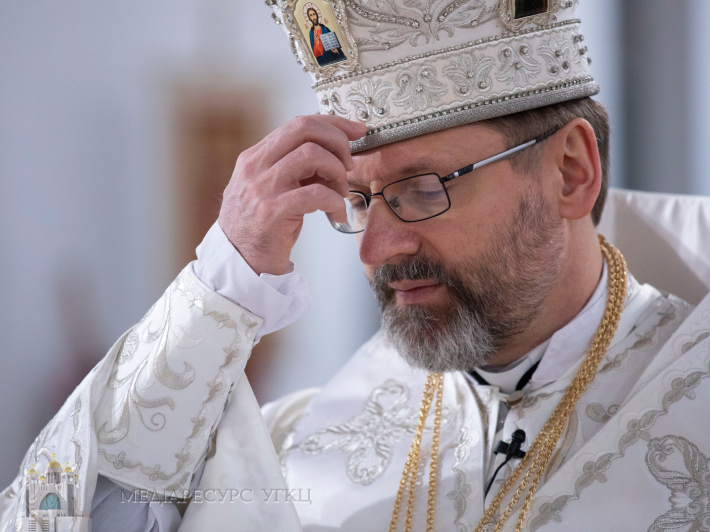 The preacher recalled the words of Pope Francis who said that people sometimes tend to think that there are moments in life when God does not act. These moments are the most grieving ones, marked with rejection, humiliation and frailty.
However in these very moments God is present, ready to give a person strength, resurrect to a new life, bring a new sense to this renewed life.
"People often think that when they save themselves while the world is using them for its own good - they provide for themselves that moment. They provide for themselves today and tomorrow… However the truth is completely different. A person lives only when she gives. That is what apostle Paul says: it is more blessed to give than to receive".
The spiritual leader assures, when person gives everything she has for the sake of Gospel and discovering Him, so the world might receive this access to the living fountain, to the God himself, then that person saves her soul.
"A person who believes in God is always ready to serve a neighbor, ready to give herself so someone else might feel the God's mercy through her goodwill", the Head of the Church added.
The UGCC Department for Information
PUBLICATIONS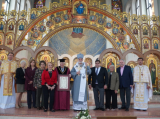 Archbishop Borys Gudziak of Philadelphia, President of UCU, conferred the award of honorary Doctor Honoris Causa of the Ukrainian Catholic...
MEDIA