"When you think that there is no way out – do not believe it!" – His Beatitude Sviatoslav
Tuesday, 18 April 2017, 18:00
Dear brothers and sisters in Ukraine and in the settlements, on this bright Feast, solemnity of all solemnities, let me greet you all with the Holiday of the Resurrection of Our Lord Jesus Christ. This paschal mystery that we are experiencing has two parts. One of them is filled with sorrow since the Lord's tomb where Jesus's body was put is a symbol of end and hopelessness. But behold, Jesus resurrects and breaks the gates of death and victoriously comes out of the grave.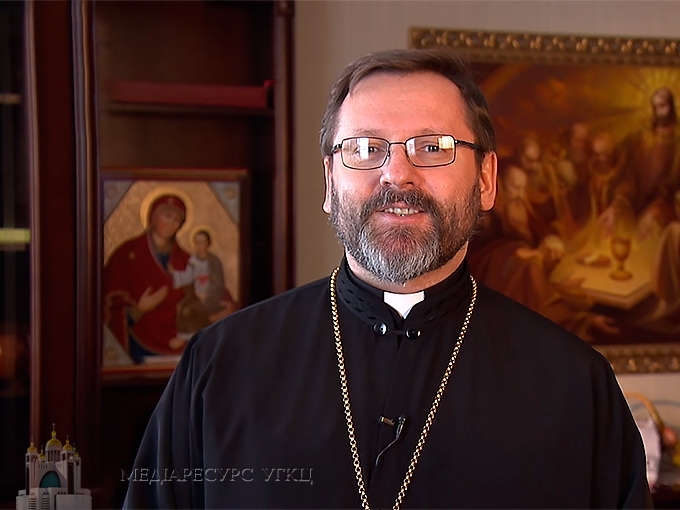 With such words the Father and Head of the UGCC his Beatitude Sviatoslav greeted the faithful and all people of good will with the Feast of Resurrection of Our Lord Jesus Christ.
Today, according to the words of the Head of the UGCC, the Resurrected Christ is telling us that there are no hopeless situations. "Our way out is He Himself – the Resurrected Savior. He is the source of our faith, our hope, He is our peace. So, greeting you, I long to bring you good news: when you think that everything is lost and ended – don't believe! Since every end is in its essence the beginning. Easter – is the turning point for the whole mankind. And this day is our new strength, our renewal, our hope for the better tomorrow," emphasized his Beatitude Sviatoslav.
Besides, the Head of the Church invited all the faithful to step confidently after Christ into His Resurrection: "May the Resurrected Christ stretch His hand of hope and help to those who are grieving now, may He give hope to those who have lost it, give power to those who feel powerless. Christ is risen and death is overcome and there is no single sorrow. Christ is risen and Ukraine will rise, too."
The UGCC Department of Information
PUBLICATIONS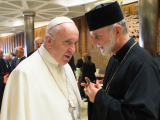 An unprecedented event took place in Rome on July 5-6. Desiring to demonstrate support for the Ukrainian Greek-Catholic Church at a time of...
MEDIA