Word of John the Baptist about repentance is addressed to each of us, - Head of the UGCC on Sunday before Epiphany
Monday, 17 January 2022, 23:05
Today, as Christians, we are called to listen to the voice of John the Baptist and do that part of homework which belongs to us as humans - to prepare for Epiphany. Let us take a deep examination of conscience, make an effort to overcome our sins and shortcomings. Let us hasten to the Confession, which will adequately prepare us for the moment when we will be able to meet Christ in person across the Jordan River. His Beatitude Sviatoslav, the Father and Head of the UGCC, called for this during a homily to the faithful in the Patriarchal Cathedral of the Resurrection of Christ on Sunday before Epiphany.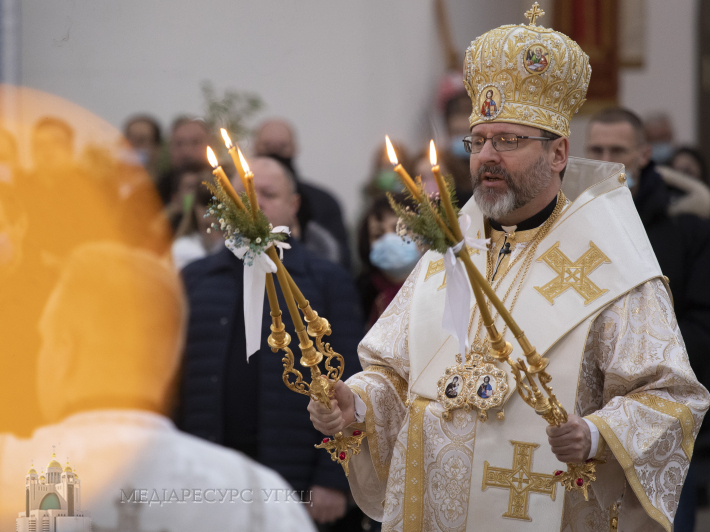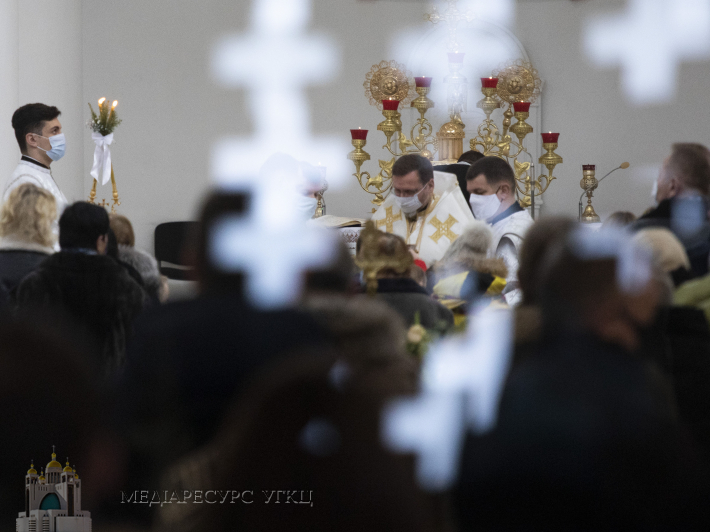 His Beatitude Sviatoslav emphasized that John in the desert preached the possibility of repentance and forgiveness of sins. Today we have the grace to perform such repentance in the Sacrament of Penance, but for the Christians of the early centuries, according to him, the remission of sins was possible only through the baptism of a man. Whereas in the Old Testament, in order for a sinner to receive the remission of sins, blood sacrifices were offered, because it was believed that death was the punishment for a sin.
"Over the Jordan, John tells sinners that they have a chance. Therefore, the content of his sermon was a word and a gesture - a call to repentance and washing with water in Jordanian waters", said the preacher and noted that there is another important detail - John the Baptist emphasizes the efforts of a man, which are necessary to obtain forgiveness of sins.
"Today the word of John the Baptist about repentance is addressed to each of us. In order to deeply experience the event of Epiphany in the Jordan River, the Church of Christ invites everyone to repentance", the Major Archbishop emphasized.
We see that repentance is not a negative thing. This is not a complex of guilt that someone wants to impose on or cultivate in someone. "Repentance is a person's movement towards a better personal life. This is a certain force that brings a man closer to God", explains His Beatitude Sviatoslav.
At the end, His Beatitude Sviatoslav wished all grace of repentance, the renewal of the power of our baptism, and thus the ability to move forward, since it will help us to become better and create a better world for our next generations.
The UGCC Department for Information
MEDIA