Works by maestro Skoryk will attract people around the world for a long time, bishop Yosyf Milyan
Friday, 05 June 2020, 22:17
"What was created by maestro Skoryk is a testimony of how attentive he was to a baton of a great Conductor – The Lord. Therefore, he was able to release so much spiritual food from his soul and give it to his people", said bishop auxiliary of Kyiv Archeparchy Yosyf Milyan during the Parastas for or the repose of the soul of a prominent composer Myroslav Skoryk, June 3, 2020 at the Patriarchal Cathedral of the Resurrection of Christ.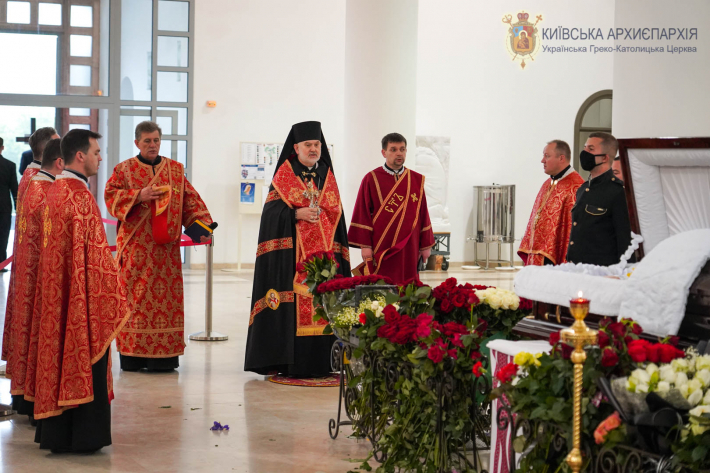 In his homily, the protosyncellus of Kyiv Archeparchy also mentioned that we all belong to one concert community and have to compose beautiful music, so the world might admire it.
"However, we might confuse notes and music we get sounds in dissonance. It happens because we do not follow a baton of a Great Maestro", the bishop continued.
Bishop Yosyf reckons, desire is not enough to create music. We need tremendous work and dedication here. "Today we are praying for the one, who received a particular mission from God. He was so much to the melody of his people that His Beatitude Lubomyr in the presence of the secretary of Western Congregation in the Eternal City said: "the one who did not hear the melody of Skoryk, cannot recognize Ukraine and its soul".
At the end of the homily, the bishop emphasized: "Works created by maestro Skoryk will attract people around the world for a long time. Today we are asking God to forgive all his willful and unwillful sins and rest his soul in a place where is no pain and sorrow, but an eternal life".
The press service of Kyiv Archeparchy
PUBLICATIONS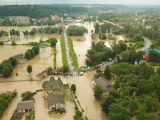 Your Graces and Excellencies, Very Reverend and Reverend Fathers, Venerable Brothers and Sisters in monastic and religious...
MEDIA