Cardinal Leonardo Sandri visits Ukraine to demonstrate love of Pope Francis for Ukraine
ANNOUNCEMENTSunday, 16 July 2017, 10:07
From 11th till 17th of July a pastoral visit to Ukraine of cardinal Leonardo Sandri, Prefect of the Congregation for the Oriental Churches is conducted. The program of his visit, which is a token of his love for Ukrainian Greek Catholic Church, involves a chain of events in Kyiv, Kharkiv, Kramatorsk, Sloviansk, Ivano-Frankivsk, Zarvanytsia and Lviv.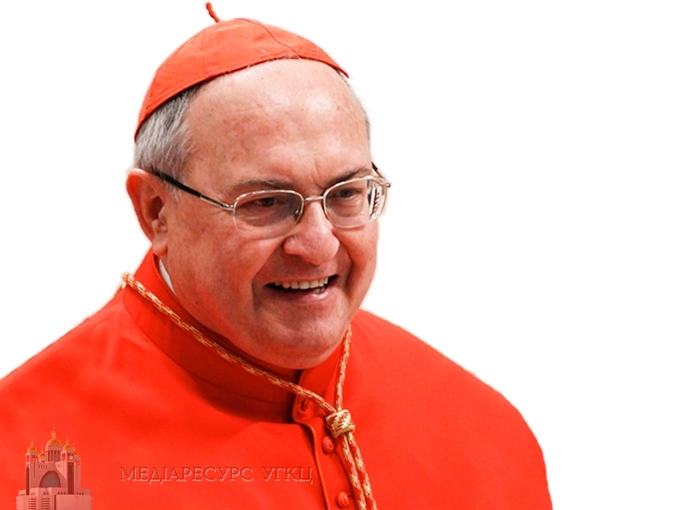 Particularly, July 11, in Kyiv cardinal Leonardo prays at the Maidan near the cross and visits Museum of Holodomor. On Sts. Peter and Paul Day, July 12, the guest from Vatican takes part in Hierarchial Divine Liturgy in the Patriarchal Cathedral of the Resurrection of Christ, and, also, commemorates deceased His Beatitude Lubomyr, Archbishop-emeritus of UGCC, praying in the crypt of the Patriarchal Cathedral. Afterwards, he will give interview to the journalists of "Zhyve.TV" in Kyiv and visit Kyiv Spiritual Seminary in Kniazhychi.
The same day, July 12, in Kharkiv the prefect of Congregation meets bishop Vasyl (Tuchapets), exarch of Kharkiv and gets acquainted with a social service, visiting specifically CF "Caritas-Kharkiv". The following day, July 13, the cardinal participates in Hierarchial Divine Liturgy and Act of sanctification of the lower temple and acquired crosses for UGCC church in Kharkiv, which will be led by Father and Head of UGCC His Beatitude Sviatoslav. He also meets with priests from Kharkiv exarchate.
July 14, cardinal Sandri stays in Kramatorsk, where in the church of Prophet Elias will participate in the Hierarchial Divine Liturgy. He will also meet bishop Stepan (Meniok), Exarch of Donetsk, and priests from the exarchate. Apart from the meetings, prefect will get acquainted with an activity of CF "Caritas-Kramatorsk". The same day the representative from Vatican visits Greek catholic community in Sloviansk and talk with immigrants.
July 15, the honored guest visits Ivano-Frankivsk Spiritual Seminary and speak to bishop Volodymyr (Viytyshyn), Archbishop and Metropolitan of Ivano-Frankivsk.
July 15-16, cardinal Sandri participates in events and services under the program of all-Ukrainian pilgrimage to Zarvanytsia. Apart from it, he will visit Museum of Patriarch Josef Slipyi in Zazdrist.
The last days of visit, July 16-17, prefect of the Congregation for the Oriental Churches prays in crypt of St. George Cathedral in Lviv and stays in Metropolitan palace.
The UGCC Department for Information
PUBLICATIONS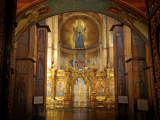 Dear brothers and sisters in Christ! Throughout our millennial history, our Church and our people have fully experienced in their bodies the...
MEDIA