9 citations of His Beatitude Sviatoslav about prison chaplaincy
Friday, 17 February 2017, 14:54
Priests in prisons help inmates get on a good path. We offer nine citations of His Beatitude Sviatoslav about prison chaplaincy, expressed during a program "Open Church" dedicated prison chaplains.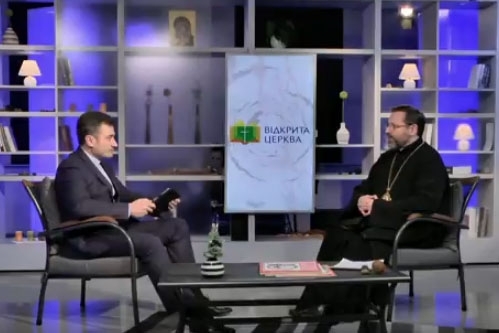 The presence of the priest among prisoners and those who work in the prison service is a prerequisite to the offender indeed find their dignity and to return from exile as a decent person and did not commit a crime.
  Chaplain is necessary not only for prisoners, but also for people who work with prisoners so that could really help them become better, on the other hand, is to ensure that those who work with prisoners and meet for them, have the necessary qualities to be a man.
  Priest should not be interested in why a person got behind bars. Because when he draws closer to the prisoners and  knows in advance about his crimes, this  prevents to be  witness present merciful God.
 Other tasks of the prison chaplain - to be able to listen. Because very often, as we know, in the unfair system, a person have not any person who would really paid attention to him as a man.
  Chaplains say, that to listen, you need to humble yourself before the prisoner. It is very hard to listen to this kind of history is not easy to enter into the pain and suffering of the soul and witness her presence there of the living God
Chaplains who come to prison with all his being felt God's presence near the prisoner. A chaplain service can change people  through the visible action of divine grace.
The fact that a person can not change (or himself prisoner, and the system or supervisor) can change the LORD. One of our chaplains testified that the whole Church should to see this beauty of change the human heart. "I want that others come with me... eventually a society has to come that to get close to these prisoners," - shared the prison chaplain.
Unfortunately, often society rejects these people without giving them a chance. But God never rejects us. As we hear the parable of the prodigal son, the Lord is always waiting for his prodigal son with open arms. He is ready to come out first to meet him, hug him and reclaim to him the dignity of sonship.
Chaplain brings to this unjust, cruel, inhuman situation that often dominated by predatory criminal laws of the world, God's light.
Information Department of UGCC
PUBLICATIONS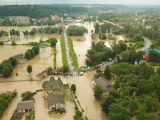 Your Graces and Excellencies, Very Reverend and Reverend Fathers, Venerable Brothers and Sisters in monastic and religious...