A Greeting Letter to Pope Francis on the occasion of the First Anniversary of His Pontificate
Monday, 17 March 2014, 15:25
Holy Father, March 13th of this year marks the first anniversary of Your Pontificate. All of God's people with great joy recall that day when an Archbishop from Buenos Aires -- almost from the "end of the world" -- was called upon by God to fulfill the service of Apostle Peter.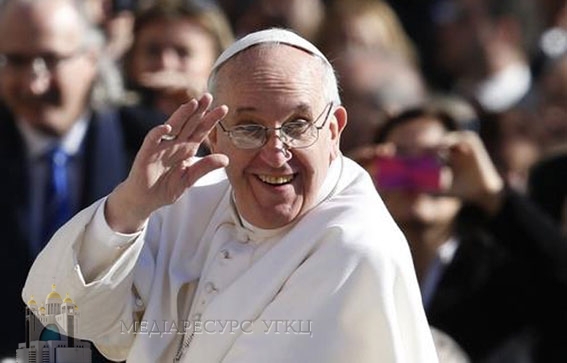 Today, Christ's Church wants to thank the Lord for the richness of Divine Grace, granted to the faithful through You.  Your Holiness, we are deeply grateful to You for Your fatherly care and incessant service Ad majorem Dei gloriam   (for the glory of the greatness of God) and the blessing of Christ's Church.
Personally I would like to thank Your Holiness for such significant support for the Ukrainian people in the last few dramatic months.  Your prayers and appeals to the international community to demonstrate their solidarity with the Ukrainian people strengthened our hearts with a hope that God is next to us during the trials, and talks to us though the Bishop of Rome.
On behalf of myself, the Synod of Bishops, the clergy, the monastic orders,
and all faithful of the Ukrainian Greek-Catholic Church
I want to wish Your Holiness our best wishes. 
In unison we sing: «Ad multos annos», Holy Father!
With a son's allegiance,
+Sviatoslav
Kyiv- Halych Major Archbishop
PUBLICATIONS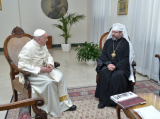 3 July at 10:00 AM, at Casa Santa Marta in the Vatican, Pope Francis met with His Beatitude Sviatoslav. The meeting was held at the request of the...