A letter of condolence by His Beatitude Svyatoslav for loss of mother of Bishop Ivan (Babiak), Archbishop of Pryashiv
Tuesday, 11 February 2014, 14:57
To Rev. Bishop Ivan (Babiak), Archbishop of Pryashiv for Catholics of Byzantine Rite The memory of the righteous will be eternal... (Ps. 111, 6).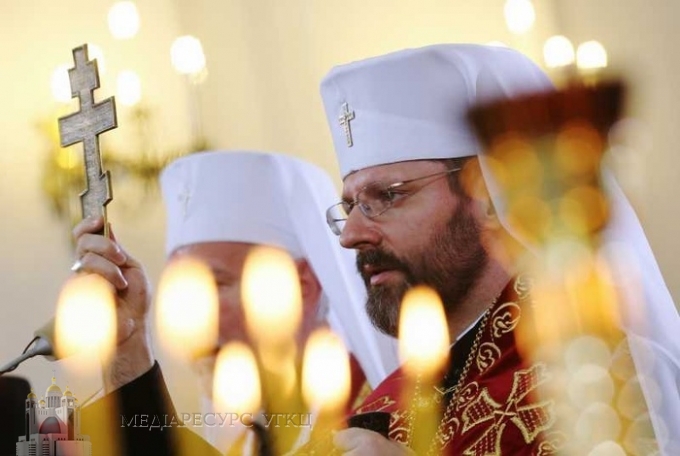 Your Eminence!
Christ is born!
With sadness I took the news of a great loss for you and for your entire family - the death of your mother Mariya.
Mother is the dearest person in the entire world. She understands us and cares for us most. Mother not only gave us life, but also taught us a great love for God. Her prayers support us in times of great trials and with the help of them the Lord sends us His gracious help.
On this day we mourn with you, but also hope that your mother Mariya, who lived worthily her difficult life is in front of our Divine Savior, waiting for eternal reward. Your Eminence, receive my sincere condolences and assurances of prayer intentions for the reposed.
We give the spirit of servant of God Mariya in the hands of God's infinite mercy and faith and say: "Oh, Lord, repose the soul of deceased Mary in the place of light, in a place of blooming, in a quiet place without deseases, sorrow and sighing; any offenses committed by her word, or deed, or thought, as good and loving God forgive ..."
Prayerfully
+ SVYATOSLAV
PUBLICATIONS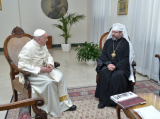 3 July at 10:00 AM, at Casa Santa Marta in the Vatican, Pope Francis met with His Beatitude Sviatoslav. The meeting was held at the request of the...