Video-message of His Beatitude Sviatoslav. July 1. 128 th day of the war
Friday, 01 July 2022, 22:40
Glory to Jesus Christ! Dear Brothers and Sisters in Christ!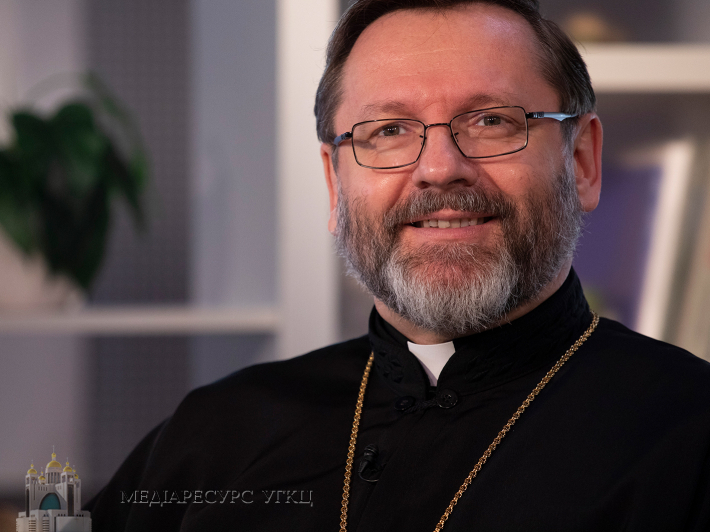 Today is Friday 1 July 

2022

 and Ukraine has been holding back a full-scale military invasion by Russia and the Russian army on the territory of our homeland for the 128th day.

And this morning we thank the Lord God and the Armed Forces of Ukraine for the fact that we are alive, for the fact that we survived this last night, and that today we can see this bright sunny Kyiv morning.

During the last day and the last night, Ukraine was burning again. Rivers of blood flow through Ukraine, and Ukraine is flooded by a sea of ​​human tears. The most heated battles were in the Luhansk region and the Donetsk region. But the entire front line, which today has almost 3,000 km, is a line of great human suffering, incessant bombardment, and aerial artillery shelling. The tragedy of the town of Serhiyivka in Odesa region shook Ukraine the most last night. Last night, the enemy destroyed a 9-story building and a recreation centre on the Black Sea coast with rocket attacks. About 18 people died, as far as we know three of them are children, almost 40 people were injured.

And when we look into the tearful eyes of fathers and mothers, when we look into the disfigured faces of those who were taken out from under the rubble, a cry of prayer to the Lord God arises in our hearts: "God, why? O God, stop this violence, this insanity..." But all evil, which in Ukraine today acquires especially such a visible sign of presence, that evil seems to materialize in Ukraine, begins with evil thoughts.

And in order to understand the spiritual dimension of the human person's invisible struggle with evil, yesterday we began to reflect on the words of John of Damascus, who talks about how the attack of evil on man begins, and how we, Christians, need to resist and fight against evil. If we accept the evil thoughts that the enemy of the human race suggests to us, only then do we begin to sin. And the beginning of every sin is the acceptance of that evil thought, the desire to put it into practice. And these crimes against humanity are nothing more than the realization of those criminal thoughts and intentions of the Russian aggressor. And how can one resist this? The spiritual teachers and fathers of the Church say that an assault, an attack, a temptation on a person begins with a suggestion, when an evil spirit tries to present evil to us in the form of some kind of good. Such a suggestion can have various forms, as fantasies, memories, some material things or circumstances. It wants to attract our attention, our will. Sometimes it happens that evil can be very intrusive. Sometimes such thoughts can accompany us for a certain period of time. But then what must we do, so that this temptation may be overcome, that this temptation, which is only an attack, may not become my own fault? And so the spiritual teachers of the Church instruct us, that we need to look to the person of Jesus Christ, Who in the desert overcomes the devil's temptations. If we do not reject this suggestion, if we allow it to enter our heart, if we allow those evil thoughts to become our personal thoughts, then evil will begin to enter our heart.

Today I want to address everyone who hears us, to draw your attention to how this Russian propaganda sometimes seduces the minds and hearts of people around the world. We see how Russian society is tempted, how young men are being recruited to come and kill people in Ukraine. The war in Ukraine is not only justified, even for religious reasons, but it is presented as a good opportunity to earn something, even to steal something and bring it home.

Let these evil thoughts immediately receive a resolute rebuff from us. Let evil thoughts, intentions, plans never dominate our heart. Let them be driven away from our hearts, from our will, by the power of prayer and by God's Word. Let us be conquerors of sin at once, because as soon as we allow it to enter our hearts, then our strength will begin to weaken.

We ask, O Lord, help us with Your Word and Your power to defeat the devil and his temptations. Help us to overcome the suggestions of the enemy, with which he wants to scare and paralyze the will of all those who defend human dignity, his right to life and existence. O God, bless the defenders of Ukraine, her children, all those who resist evil.

May the blessing of the Lord be upon you through His grace and love of humankind, always, now and ever, and for ages of ages. Amen. 

Glory to Jesus Christ!

PUBLICATIONS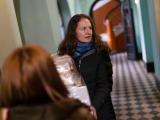 A year ago, the Head of the UGCC, Patriarch Sviatoslav, nominated Tetiana Stawnychy, the President of Caritas of Ukraine. After the...