Letter by His Beatitude Sviatoslav to Priests of UGCC Odesa and Crimea Exarchates
Wednesday, 19 March 2014, 12:21
Honored and Most Reverend Priests, dear brothers in Christ's priesthood!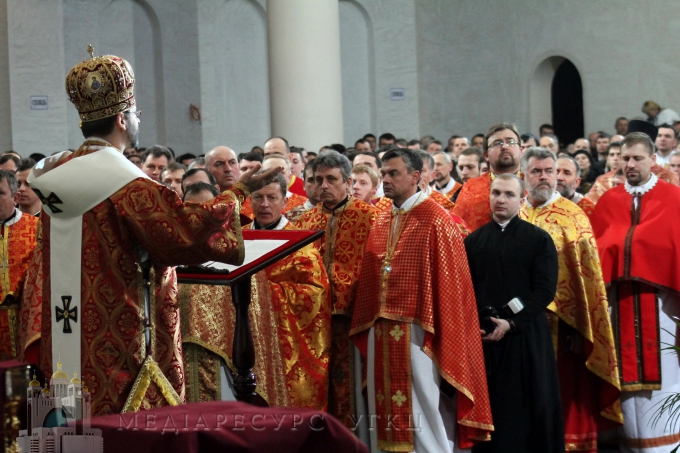 We are living in complex times when our loyalty to God, Christ's Holy Church and our nation
is being tested. I am aware that you and your families are undergoing various inconveniences
and pressures. I know that you have received threats, and that to carry on your service, you will have to overcome the impediments which, until very recently, were even hard for any of us to imagine. You are being called "Vatican agents" and are being solicited to renounce the Catholic Church as well as your pastoral services.
These attacks are nothing new. In them we trace an echo of everything that our Martyr-Church experienced in the not-so-distant communist past. However, we know that God's Providence turned into good those repressions and persecutions and that our Church was reborn on its primordial territories in order to serve by preaching the Gospel to all Ukrainian people.
Today you, as the priests serving the Ukrainian Greek-Catholic Church, are also witnesses of those uncountable representatives of our Church – priests, bishops, consecrated to God individuals and laity, who remained faithful to their Church and God's commandments, and -- not rarely – paid for this the highest price -- the price of their own lives.
Today, you deserve our special respect and gratitude that you do not succumb to provocations, do not fall into despair and panic, but continue in prayer and in a committed fulfillment of your priestly obligations. By your behavior each one of you acts as a real pastor, and not as "hired help", characterized in the Gospel, as one who, when he sees the approaching wolf, abandons his sheep and runs away, and the wolf seizes the sheep and scares them off (пор. Ів. 10, 12–13). May during these uneasy days for all of us, our example be Jesus Christ Himself, the Good Pastor, who gave His life for his flock (пор. Ів. 10, 15).
Just as all Ukrainian citizens, it is with apprehension and hope that we direct our eyes to the brave Ukrainian soldiers, who, in spite of the threats and humiliation from the aggressors, do not waiver and do not betray their oath to their people; the eyes of our whole Church are turned to you, dear Priests. We did take an oath, not to people, but to God Himself – the Source of Our Life and the Ruler of History. Therefore, we have to ask Him to grant us the gift of bravery and courage, steadfastness and strength so that we do not waiver in our steps, and that our priestly hearts do not succumb to doubt, but, on the contrary, that we, strengthened by God's blessing, can also solidify in faith all of our brothers and sisters, who are in our pastoral care.
We believe and pray that the All-Merciful God will not permit challenges beyond our strength and that we will remain loyal to God, the Holy Catholic Church and our own people until the end. I entrust you, dear Priests, to be in close touch with the ruling bishop-administrator and to coordinate with him your further steps in fulfilling the pastoral duties in the Odesa and Crimea Exarchates. We place you and all our faithful in the areas of Eastern and Central Ukraine to the kind care and the mighty intercession of the Blessed Mother, calling upon you the life-giving blessing of the Almighty God, the Father, the Son and the Holy Spirit!
+ Sviatoslav
PUBLICATIONS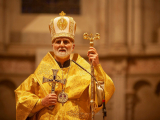 The shock of the wanton violence and massacres calls us to conversion. The gun culture, violence on screens, and personal morality, in...