"The Church cannot be an instrument for state goals" - UGCC Head
Tuesday, 13 August 2013, 14:24
The Ukrainian Greek-Catholic Church is building the Patriarchal Cathedral of the Resurrection of Christ in Kyiv from donations but it does not take money from leaders of political parties and government representatives, emphasized UGCC Head His Beatitude Sviatoslav (Shevchuk) during a press-breakfast for media representatives.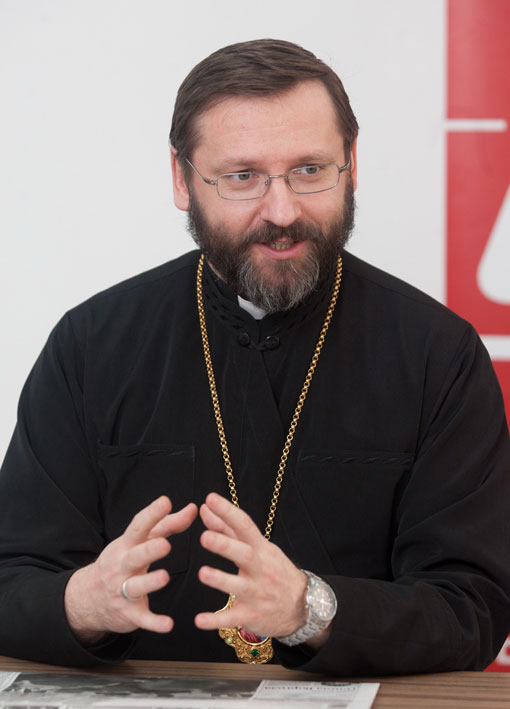 "The construction of this cathedral illuminates our perception of social morality when the Church should remain the Mother and the Teacher, yet never become a state Church or a Church which serves as an instrument for state, political or some other kind of goals.  Only a Church which does not permit itself to be used as an instrument for something else, may teach social morality. 
We have our own strategy and it has been stated a long time ago: basic principles are the common good, solidarity, responsibility for one's country, social service," stated UGCC Head in answering a question from Radio Svoboda. He added that most donations come from average citizens of Ukraine as well as from representatives of Ukrainian diaspora. 
In the cathedral a marble altar weighing some two tons has been installed.  On Sunday November 11th, a Liturgy will be celebrated on the occasion of the opening of UGCC Synod of Bishops. To participate in the Synod, archbishops and bishops have arrived from Ukraine, countries of Europe, North and South America, and Australia.
PUBLICATIONS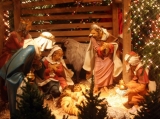 Christ is Born! "Today Christ is Born of the Virgin in Bethlehem. Today, the eternal One has a beginning, today the Word becomes...