Video-message of His Beatitude Sviatoslav. June 25. 122 th day of the war
Saturday, 25 June 2022, 18:10
Glory to Jesus Christ! Dear Brothers and Sisters in Christ!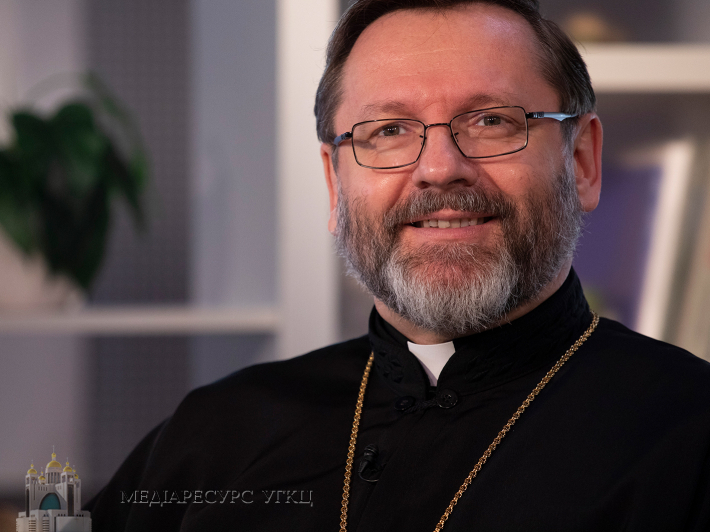 Today is Saturday 25 June 

2022

 and Ukraine is already experiencing 122 days of this great war, this full-scale aggression of Russia's attack on our homeland, on our Ukrainian people.

And this morning we thank the Lord God and the Armed Forces of Ukraine for surviving to this morning, for having the opportunity to see the morning light, to see the sun, and to be able to send our morning prayers to the Lord God.

This last day was also very difficult for Ukraine. People died again. Again a tornado of destruction swept across our homeland. There is heavy fighting starting from Kharkiv region in the north and ending with Kherson region, Zaporizhzhia in the south. Heavy fighting was fought in particular in our Ukrainian Luhansk region and in the north of Donetsk region, where, in a great military confrontation, there are large military forces involved. The enemy is pouring fire over our land day and night. Strikes of different types and different strength were again inflicted on the Sumy region, on Kharkiv and the Kharkiv region. This morning we received sad news about missile strikes on the Kyiv, Chernihiv, and Zhytomyr regions.

But Ukraine is standing. Ukraine is fighting. Ukraine is praying. Ukraine protects human dignity and human life.

In the midst of this sea of ​​human malice and death that has spilled over into our homeland, I would like to reflect with you today on another fruit of the Holy Spirit that contrasts with the reality that may surround us every day. This fruit of the Holy Spirit in man is goodness. Goodness is something that is a sign of God Himself. Our Lord God is good, good to the human person. We read in God's Word many descriptions of God's action toward man as the highest goodness. God Who is goodness in Himself. God Who sends rain and the heat of the sun on the good and on the evil. God, Who made the whole world good. God, Who by His goodness saves the human person from sin and death. In fact, goodness, as the fruit of the Holy Spirit, is the most perfect reflection of the Creator, God, and Saviour in the life of the human person, in the life of creation. This goodness, as the fruit of the Holy Spirit on the one hand, reveals to us the goodness of the human person according to God's plan. Man carries in himself God's opinion of himself, God's Word "let is be so," by which He called us from non-existence into being. But by His kindness to us, the Lord God teaches us to discover the inner goodness that He has instilled in every person and to live and act according to it. Man is called to be an icon of God's goodness in this world.

Our righteous Metropolitan Andrey Sheptytsky said that "in times of war human kindness is more valuable than bread and butter, than clothes and warmth; for where man preserves this inner goodness given by God and is able to manifest it in his actions, everything begins to be reborn, everything begins to heal." Only a person who is the bearer of the good God present in him can be truly good to himself and to other people.

With this prayer for the fruit of goodness, as a consequence of human life in the Holy Spirit, I want to thank today all those who have the courage to be good in this evil world full of hatred, murder, and contempt of one person for another person.

Today I would like to especially thank our volunteers, various social workers, and in particular those who serve the Church's diakonia, in service to those in need of love during the war, without asking the other person where they come from, what church they go to, what language they speak. I thank all those who have a good heart and with their kindness draw closer to the suffering Christ, Who is present in the needy victims of this unjust war.

O God, give us the courage to be witnesses and bearers of Your goodness. O God, show your kindness to the Ukrainian people, to the sons and daughters of our land who are victims of this evil and injustice borne by the enemy. O God, by Your goodness renew all of us. Save us from sin and death.

May the blessing of the Lord be upon you through His grace and love of humankind, always, now and ever, and for ages of ages. Amen. 

Glory to Jesus Christ!

PUBLICATIONS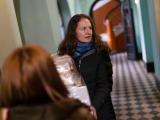 A year ago, the Head of the UGCC, Patriarch Sviatoslav, nominated Tetiana Stawnychy, the President of Caritas of Ukraine. After the...