"War consolidated our nation and mobilized Church," Bishop Bohdan (Manyshyn) on "Live TV"
Thursday, 28 December 2017, 21:27
In the program "Open Church. Dialogues" Auxiliary Bishop of Stryj Eparchy and the Head of the Council on Pastoral Care in Crises Bohdan (Manyshyn), spoke about the challenges which the war puts before the church.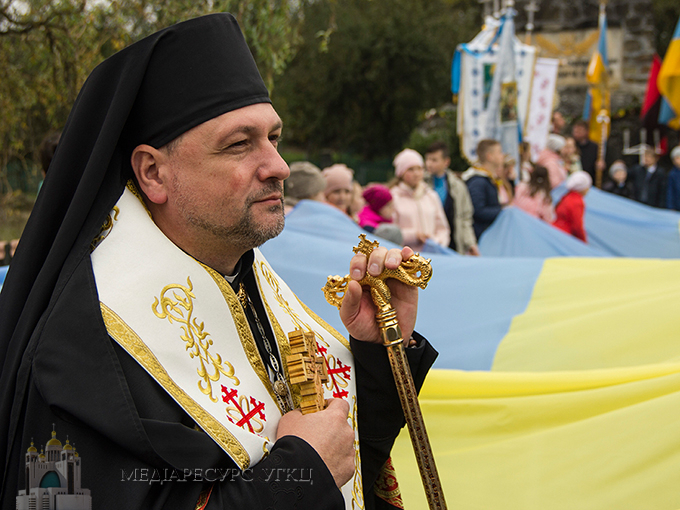 War and peace − are two parallels which will never meet. A war leaves a mark and examines a person. That is why it's important not to give up and not to lose the desire for struggle!
• The war has revealed both of our good and bad sides; it makes us learn new things. The best features that were shown − responsibility for someone else's life, solidarity and non-indifference as well as openness to those who suffer.
• This war affected each of us differently. It consolidated our nation! Even more – it mobilized our Church to perform good deeds!
• Every Christian must know that he is also a warrior of Christ! The Lord can put the task much better than any commander. We have the right to defend ourselves. We have the duty to defend those who are behind us. But we must do it without hatred as far as possible.
• Our enemies do not need our forgiveness; they don't want to negotiate with us. However, it's important to Jesus that we may not become infected with hatred with which our enemies are fighting against us and we may not become worse than them; in other words - hatred from our enemies must not capture us and we must not become dependent upon it!
• Revenge won't bring peace to a Christian! But a prayer for enemies is the first step to accept love which the Lord gave us on the Cross, when He was praying for those who crucified Him. Such a prayer "holds the heaven" and stops bullets.
• The Coordination Council on Pastoral Care in Crises aims at coordinating work of committees in our Church which felt the call to respond to war needs. We are working in three directions − rehabilitation, formation and support.
• I would like to thank all those who help our warriors because you are an image of merciful Christ. I want to thank those commanders who love their soldiers, pray for them, accept our chaplains and in the conditions of war they want to make a home at the frontline. I wish all of our warriors to remember that they have a family and a home where they will always be loved.
The UGCC Department of Information
PUBLICATIONS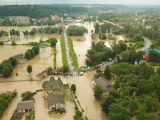 Your Graces and Excellencies, Very Reverend and Reverend Fathers, Venerable Brothers and Sisters in monastic and religious...