A camp for socially vulnerable children ran by Sisters Servants in Yaremche
Thursday, 11 July 2019, 21:33
July 1-8, 2019 in the youth center "Carpathians, Yaremche, Sisters Servants in cooperation with Basilian fathers ran a Christian camp for participants of fifty children from a charitable program "The Bridge of Hope". Owing to benefactors and donors from Ukraine and oversees, sisters have been annually organizing such camps since 2002.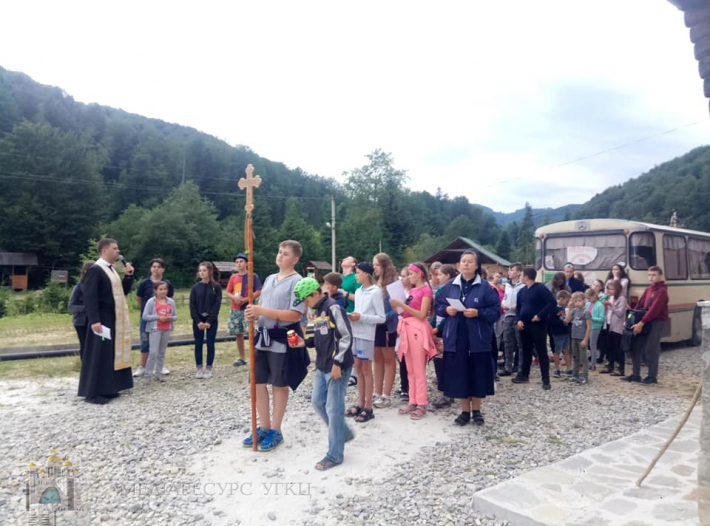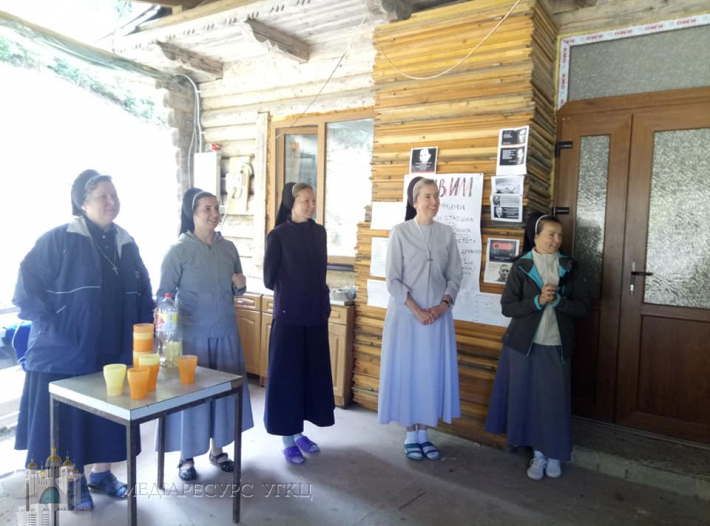 "Rise up" – a theme of today's camp. During catechism classes, needy children were able to travel through pages of Scriptures, meet closer interesting biblical episodes related to mountains and see their lives in the light of the Word of God.
A daily bullet point was a Divine Liturgy celebrated by Fr. Mykhailo Lekhnovskiy, OSBM. While delivering a sermon, father was trying to convey important Christian truths to kids' hearts in a very interesting and creative way, saying that the Lord loves them a lot, waits for them, forgives and stays always near.
Animators br. Khrystofor Kushpit, OSBM, Lesia Rak and Olena Boreiko put in all efforts to help children to spend their time participating in different contests, games and entertainments. Sisters also gave some workshops – painting ceramic cups, making candles, anti-stress toy, painting with a hot modelling clay, etc.
Sisters Servants are grateful to all benefactors who supported this camp with their share, and, especially, with their prayer and wish to bring hope and love to children who have found themselves in critical life conditions.
West Office of "Zhyve.TV" based on materials of ssmi-ua.org
PUBLICATIONS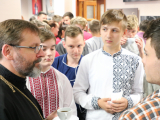 Today, more than ever, is the time for your boldest dreams: to tame the universe, to find a cure for cancer, to conquer epidemics, to build a just...
MEDIA