"A cleansing wave is sweeping Ukraine," UGCC Head in Brisbane
Wednesday, 01 October 2014, 21:49
I ask you very much: never in the place of God put someone or something else. If the Lord God is in the center of your life , everything else will find its place.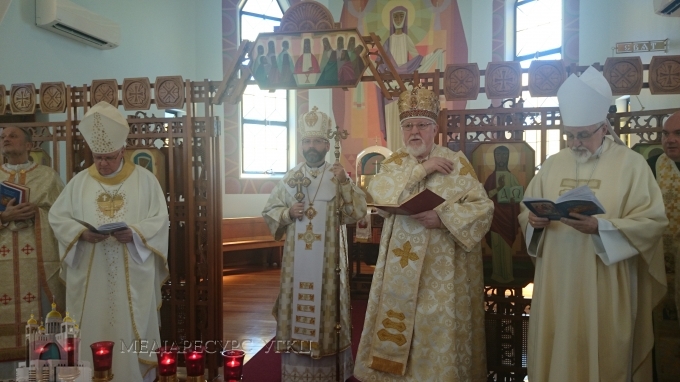 The Father and Head of Ukrainian Greek-Catholic Church, His Beatitude Sviatoslav stated this during the Pontifical Divine Liturgy on September 30, 2014, in the Church of the Intercession of the Most Holy Mother of God in Brisbane (Australia).
The Prelate noted that while being on an official patoral visit during the last two weeks, he visited many Greek-Catholic churches which the first Ukrainian resettlers built here. According to him, the center of life of the Ukrainian communities on this terrain almost from the very beginning was the Church.
His Beatitude told how in the churches he interacted with people of different nationalities: Russian, Italian, British. He said to them: "It's very important that churches are the place of meeting the living Christ. I thank everyone who is searching for God and has put Him in the center of his life."
"Please: preserve this heritage of faith of your parents, cultivate the heritage of your Christian faith as the most precious treasure," addressed the Australian-Ukrainians, the Head of the Church.
He also noted that the people in Australia were interested in events in Ukraine. "I told them that there is a great cleansing which is taking place. Christ, maybe, in such an unpleasant and painful for us way, is cleansing the mind and the heart of the current citizen of an independent Ukraine. These days we see how one after the other, Lenin monuments are falling down. Recently they toppled the monument to Lenin in Kharkiv. A wave of cleansing is sweeping Ukraine. Yet, it is costing us the blood of our heroes, our soldiers," commented the preacher.
"Let us ask the Lord God that we all together, regardless of where we live, whether in Australia or in Ukraine, with one heart and one lips, with our clean Christian life, we can glorify the Only God," appealed UGCC Head to the faithful of the whole Church.
We add, that co-celebrants with UGCC Major Archbishop were: Eparch of Australia, New Zealand, and Oceania, Bishop Petro (Stasiuk), RCC Archbishop of Brisbane, Mark Coleridge, and Auxilliary Bishop Yosyf Udeman.
On the last day of the pastoral visit of the Head of the Church to Australia,, the Church Prelate thanked all who organized his visit. UGCC Head especially thanked Bishop Petro (Stasiuk) who guided and accompanied him on each day of his visit.
UGCC Deaprtment of Information
PUBLICATIONS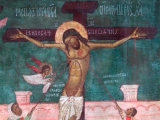 "Open to me the doors of repentance, O Giver of Life. As we worship in Your temple this morning, teach us how to purify the temple of our...
MEDIA