A new ruling bishop of the UGCC has been enthroned in London
Sunday, 22 March 2020, 15:17
"We urge you to cherish and affirm your faith and to work hard for our faithful and for the salvation of their souls. Listen to the clergy and laity entrusted to you."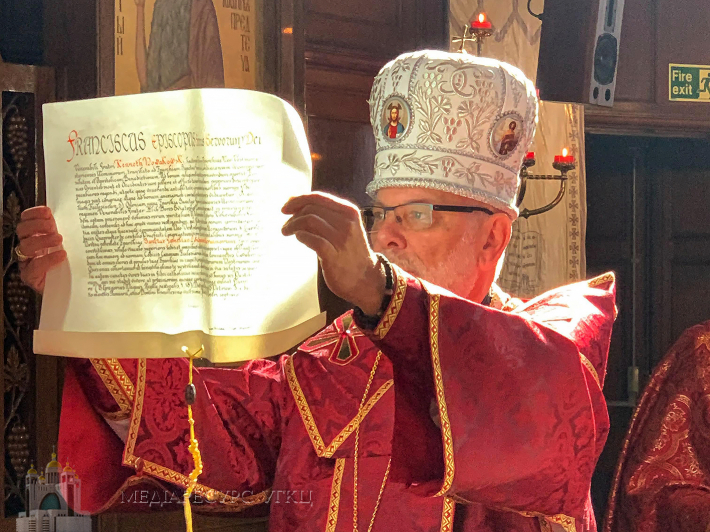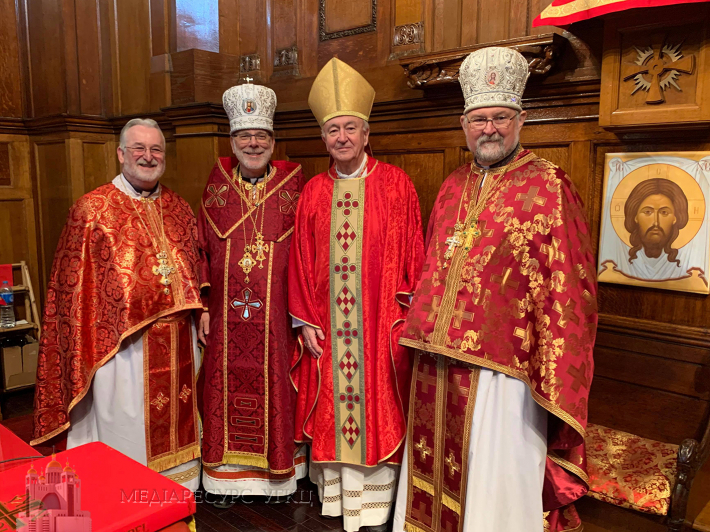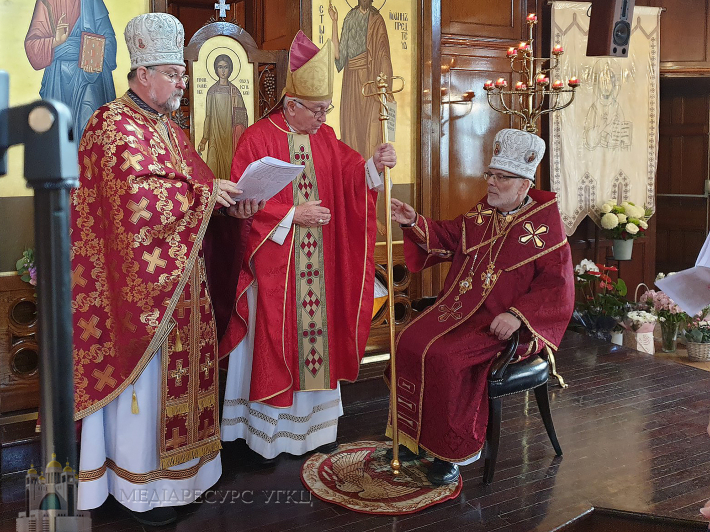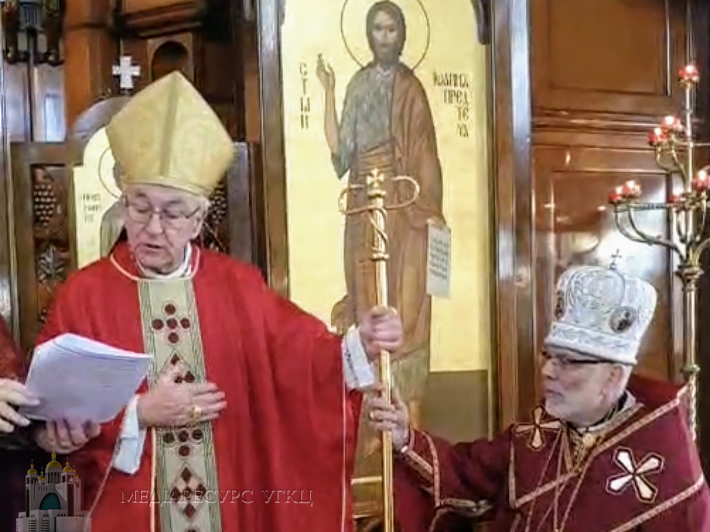 This is stated in the decree of His Beatitude Sviatoslav, Father and Head of the UGCC, read on Saturday, March 21, 2020, at the Cathedral of the Holy Family during the enthronement of Bishop Kenneth Nowakowski as the eparchial bishop of the Ukrainian Eparchy of the Holy Family.
The enthronement took place during the Divine Liturgy, led by Cardinal Vincent Nichols, Archbishop of Westminster and President of the Conference of Catholic Bishops of England and Wales, at the request of His Beatitude Sviatoslav. The Liturgy itself was led by the new Eparch, accompanied by the Cardinal and several representatives of the clergy.
In the decree, the UGCC Primate also wished Bishop Kenneth, according to the teaching of the Apostle of the Nations, to be: impeccable, hospitable, benevolent, wise, righteous, pious, restrained, able to instruct in sound science and to persuade opponents.
"We ask the faithful of the diocese of the Holy Family to receive their bishop with reverence and love. Let the clergy show you a proper obedience to your service ..."
We would like to recalll that in connection with the coronavirus pandemic and the need for the eparchial administration of the eparchy in London, it was decided to hold the enthronement of Bishop Kenneth Nowakowski on Saturday, March 21, 2020. According to the decision of the UK government, the clergy and previously invited guests were unable to participate in the enthronement. The number of attendees was limited to ten people. Through the online broadcast, many UGCC believers from around the world have been prayerfully united with the newly appointed Eparch.
The UGCC Department for Information
PUBLICATIONS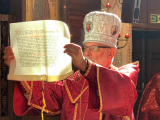 TO OUR BELOVED BROTHER IN CHRIST Most Reverend Bishop Kenneth Anthony Adam Nowakowski
MEDIA