"A priest does not have the right to make political speeches or to be a leader of political actions. Yet, he should not abandon his faithful!"
Friday, 21 February 2014, 16:21
Dear Hierarchs and Priests! Together with you, I am pained by all the wounds inflicted on our people and I support your priestly zeal and closeness to your flock. Given the dramatic situation in our country, I want to remind all of you of the fundamental norms of serving as a priest.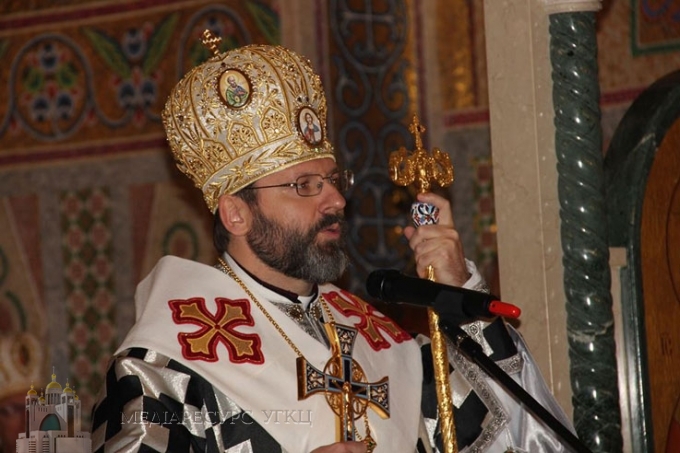 UGCC Head and Father, His Beatitude Sviatoslav (Shevchuk) writes about this in his Guidelines on the behavior of the clergy in the present social-political situation in Ukraine. In these Guidelines the Head of the Church specifies nine aspects of an appropriate behavior of a priest in today's political situation. The point of departure is the postulate that the Church is "a community of the children of God, united by their faith in the Holy Trinity God, and the priest is a servant of this community, the picture of Christ – a Good Shepherd, actively present among his people.
His Beatitude Sviatoslav also emphasizes that every representative of the clergy is the face of the Church and therefore should realize his vocation according to its teachings. The main task of the pastor, as the author underlined in the document, is the proclamation of Christ's Gospel, the administration of the Holy Sacraments, leadership of people in praying, fasting and serving the needy.
In addition, as His Beatitude Sviatoslav notes, the Church is an active participant of social, not political, processes; therefore, a priest does not have the right to be a leader of political actions or to make political speeches.
"The vocation of the pastor in all issues of the day is not to abandon his faithful and to be with them," believes UGCC Major Archbishop. At the end, His Beatitude Sviatoslav states that all representatives of the clergy -- especially during these days -- should listen to the church leadership.
UGCC Department of Information
PUBLICATIONS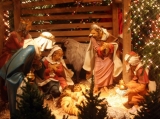 Christ is Born! "Today Christ is Born of the Virgin in Bethlehem. Today, the eternal One has a beginning, today the Word becomes...
MEDIA