Address of traditional Ukrainian churches to the faithful and all people of good will on the eve of celebration of the 80th anniversary of the Famine
Friday, 25 October 2013, 10:39
Dear brothers and sisters in Christ! This year Ukraine and the world are worshiping the 80th anniversary of the victims of the famine-genocide of 1932-1933. This tragic page remains to be an unhealed wound in the history of our nation. The remembrance about the millions of lost lives, the pain of hundred thousand of families units the majority of citizens of Ukraine, every year on the fourth Saturday of November they light a memorial candle and come to the memorials in Kiev, and in their towns and villages. This memory is actively promoting social harmony and understanding between people with common pain of the past and hope for the future.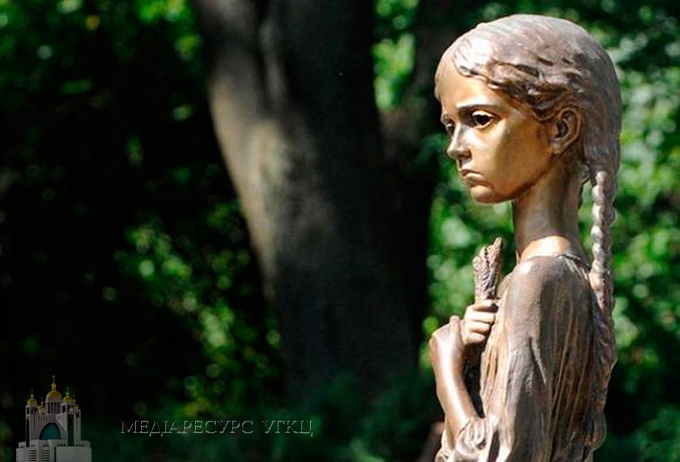 Dear brothers and sisters in Christ!
We, the heads of traditional Ukrainian Churches show solidarity with the initiative of the Ukrainian 1932-1933 Famine- Genocide Public Commemoration Committee, which included prominent public and activists, academics and representatives of Ukrainian Churches appeal to you to join Ukrainian public initiative - Nationwide Remembrance Day.
Please show your own goodwill and join our all-Ukrainian joint deed together with parishioners of your church, namely:
• organize putting in order locations of mass graves of our dead relatives, who died in the years of famine, which are mainly located in rural Ukraine (for example, put a wooden cross with a towel);
• organize memorial events in your church on the 80th anniversary of the Holodomor (23 November 2013).
Dear brothers and sisters, and we encourage you to join the organization of nationwide Memorial Day in our capital: delegate representatives of the church community to pay homage to dead relatives and countrymen. The event commemorating the Holodomor victims takes place on November the 23th from 14:00 to 17:00 at the National Museum " Memorial to victims of famine in Ukraine " in Kiev.
We call upon all people of good will - regardless of religion, nationality, political affiliation - to reveal the spiritual potential, given by God to our people and to establish principles of love, justice, respect and honor in our society. Unity of society around spiritual ideals, social self-organization and mutual support is a good protection in the situation of political and economic crises.
In particular, we make our appeal to those who have the authority and respect of the people, wisdom and life experience: Let's join our forces to serve Ukrainian people!
And may the Almighty God, the Holy Trinity One, bless and help us all to be heroic along our way!
The appeal was signed:
Patriarch Filaret (Denysenko), the Ukrainian Orthodox Church;
Archbishop Sviatoslav (Shevchuk), Father and Head of the Ukrainian Greek Catholic Church.
PUBLICATIONS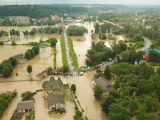 Your Graces and Excellencies, Very Reverend and Reverend Fathers, Venerable Brothers and Sisters in monastic and religious...
MEDIA