And where was God when we were killed and destroyed?.. Fr. Omelian Kovch gave an answer even to such a sensitive question, the Head of the UGCC
Monday, 22 January 2018, 00:23
In the tragic times of the Holocaust many Jewish philosophers and mystics asked a deep spiritual question: where was God? We are being killed, destroyed and burned...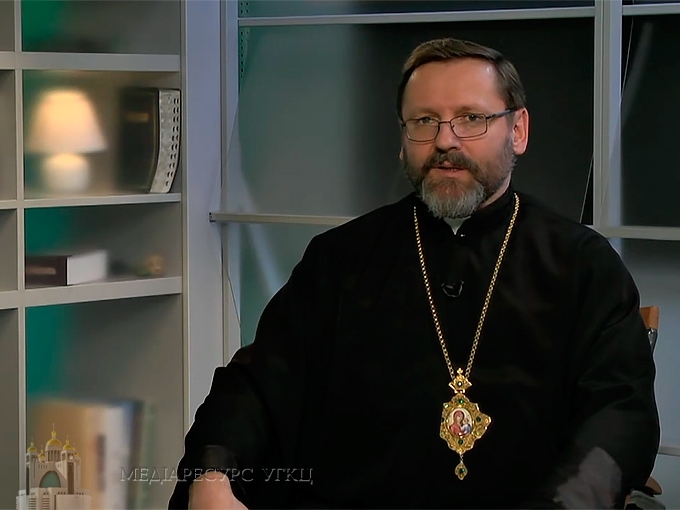 Where is He? Perhaps, this is the question which the Ukrainian people are asking now when they are suffering from the war... However, even to such a hard question Fr Omelian Kovch provided an answer.
This was said by his Beatitude Sviatoslav on Wednesday, January 17, during the live program "Open Church" speaking about altruism. The program was devoted to the Blessed Holy Martyr Omelian Kovch as an example of a true altruist. He was called the pastor of Majdanek.
According to the Head of the Church, the concentration camp "Majdanek" at that time was a hell on earth. But in his letter to the family the Blessed Holy Martyr asked not to be released because in that place he saw God.
"He saw God Who is absolutely the same for everyone: Ukrainians, Polish, Jewish, Lithuanians, Latvians. In that highest act of altruism — self sacrifice — one can see the Living God present. So in such inhuman conditions that one remains a human being who lives not for himself but for others!" — explained how to be oneself in inhuman conditions His Beatitude Sviatoslav.
As the Head of the UGCC is convinced, Fr Omelian Kovch to some extent ruins the myths of Moscow propaganda about the UGCC and mistaken beliefs about a true Ukrainian patriot. "For our enemies often show Ukrainian patriots as anti-Semites, as those who hate other nations. But the personality of this pastor refutes those stereotypes," said His Beatitude Sviatoslav, speaking about the altruism of Omelian Kovch.
"As His Beatitude Lubomyr aptly put it, the Blessed Omelian Kovch was a son of the Ukrainian nation who perished in the land of another nation because he had been saving sons and daughters of one more nation. Father Omelian was a member of patriotic societies, participant of the national-liberation movements. He protected Ukrainians when they were doomed to existence in other countries which denied their right to be themselves. He died in Poland. Therefore he is a bridge of building Christian, friendly relations between Ukrainians and Polish. And he turned out in the camp Majdanek because he had been rescuing Jews," said the Head of the UGCC.
The Primate also recalled the priests of the underground Ukrainian Greek Catholic Church, who, despite dangers, were diligent pastors. It was them who inspired His Beatitude Sviatoslav to be a true Christian and choose the priestly ministry.
"I was privileged in my life to meet priests like Fr Omelian Kovch, whose ministry was a complete sacrifice. They risked their lives for each sign of the holy cross, each confession or some other actions, but nevertheless they went on doing this even in prison. Thanks to them I became a Christian and a priest!" reflects the Primate of the UGCC.
He also added that there are more altruistic people than we imagine. But we are often so obsessed with our own personalities that hardly notice those who are near us.
We would like to remind you that on April, 24, 2009 AD the Blessed Holy Martyr Omelian Kovch was declared the patron of the UGCC priests, and the first All- Ukrainian pilgrimage to Peremyshliany took place in 2012 AD.
Reference
Altruism — unselfish regard for or devotion to the welfare of others even at a risk or cost to ourselves.
The Blessed Omelian Kovch (20.08.1884 AD — 25.03.1944 AD) — a Ukrainian Greek -Catholic priest-missionary, confessor, chaplain of the Ukrainian Galician Army, public figure, patriot, "Ukraine's righteous" (09.09.1999 AD), the Blessed Holy Martyr (27.06.2001 ad), patron of the UGCC priests (24.04.2009 AD).
PUBLICATIONS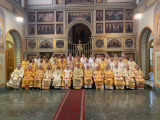 COMMUNION AND UNITY IN THE LIFE AND MINISTRY OF THE UKRAINIAN GREEK-CATHOLIC CHURCH
MEDIA