Andriy Parubiy in his letter to Head of UGCC: "With God's assistance we are able to stop creeping Russian imperialism"
Friday, 07 October 2016, 09:37
The Chairman of the Verkhovna Rada Andriy Parubiy responded Father and Head of UGCC His Beatitude Sviatoslav to the letter from the members of the Synod of Bishops of UGCC, what was held this year from 4th till 11th of September in Brukhovychi, Lviv. The theme of the Synod was Diaconia – service.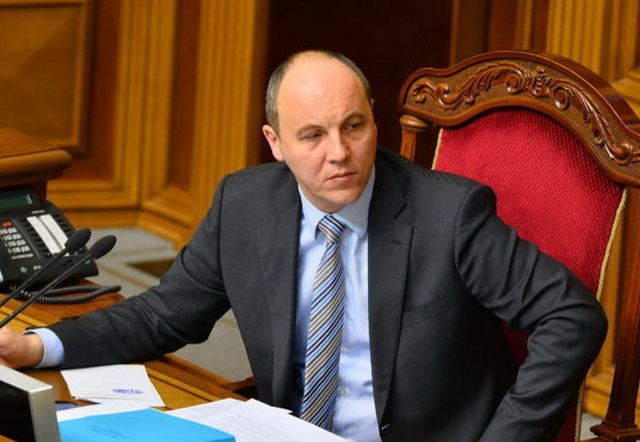 "I was pleased to receive a letter from You, is said in the letter from the Chairman of the Verkhovna Rada. – On behalf of Verkhovna Rada of Ukraine and I, personally, pay an utmost respect for your Excellency, synodal priests and all clergy of Ukrainian Greek Catholic Church.
Andriy Parubiy thanked for daily prayers of spiritual fathers of UGCC.
"I am confident that with God's assistance we are able to stop creeping Russian imperialism, deliver occupied territories and establish peace on the Ukrainian land. I find your words about a multi-polarity of tasks that appear ahead very accurate. I am grateful for a social and chaplain's service, performed by UGCC at the front", wrote a speaker of Verkhovna rada.
He marked that throughout a native history, Church has always united Ukrainian people. A church was a place where Ukrainians have gathered around all the time. "Today, as it always has been, blessing of priests gives us strength and perseverance to new achievements", - Andriy Parubiy consumes.
Summing up a letter, Chairman of Verkhovna Rada mentioned that Ukrainian parliament appreciates significantly UGCC contribution into further strengthening of our statehood and upbringing of many generations of real Ukrainian patriots.
"Clergy of UGCC can always rely on a wholehearted support of their initiatives and tight cooperation for the sake of development of Ukrainian state", is added in the letter.
The UGCC Department of Information
PUBLICATIONS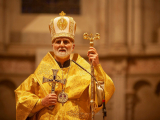 TUESDAY, JUNE 4 DURING HIERARCHIAL DIVINE LITURGY AT THE UKRAINIAN CATHOLIC CATHEDRAL IN PHILADELPHIA OVER 50 BISHOPS, WILL PARTICIPATE...
MEDIA