The April 7th Divine Liturgy of the UGCC will not be held at the St. Sophia Cathedral
Friday, 08 March 2019, 21:11
On Thursday, March 7, the Head of the Ukrainian Greek Catholic Church, His Beatitude Sviatoslav, met with His Beatitude Epiphanij, the Primate of the Orthodox Church of Ukraine. During the meeting, the Primates of the Churches were informed that St. Sophia Cathedral, the main shrine of Ukraine, would be inaccessible for worship by any of the Churches, as restoration work is scheduled to begin soon.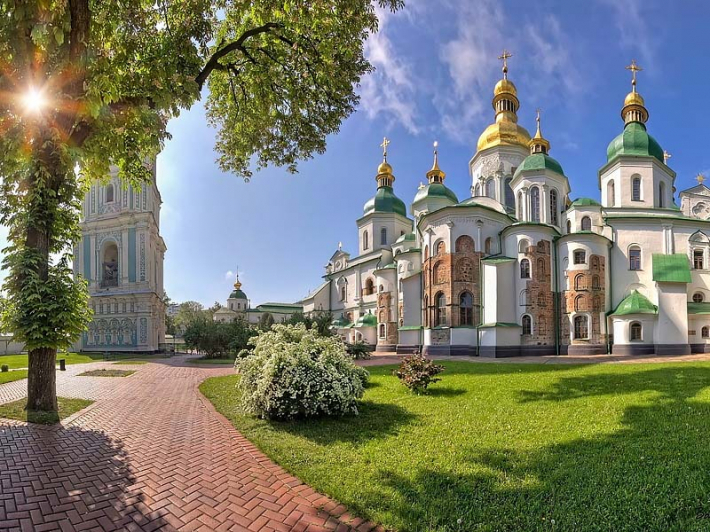 As a result, we regret to report that the Divine Liturgy of our UGCC Church scheduled for April 7, 2019 at the Cathedral of St. Sophia in Kyiv will not take place.
His Beatitude Sviatoslav, in explaining the aspiration of our faithful to pray at St. Sophia Cathedral, emphasized that this temple is the common home of all the children of the Church of Volodymyr's Baptism and the mother of all our cathedrals. In desiring to pray in this temple, we wanted to testify to our ecclesiastical affinity with our Orthodox brethren. This desire is a movement toward our source and foundation, to the growth in grace of Volodymyr's Baptism, to the restoration of the unity of the once united, yet now divided Kyivan Church.
The leaders of the Ukrainian Churches confirmed the unwavering desire of both sides to come to an understanding, cooperation and common service to the Ukrainian people. His Beatitude Sviatoslav emphasized that the road map of such a rapprochement is the study of our common roots, inter-church reconciliation and the healing of historical memory.
It was noted that our Churches are just at the beginning of this common path. We will work together in order to see, in the words of Patriarch Josyph Slipyj, a truly renewed Saint Sophia Cathedral in Kyiv.
"Until this unity is achieved, none of the heirs of this Church can alone possess the ancient Cathedral of the Wisdom of God, St. Sophia of Kyiv. It should rather be a meeting place for the descendants of the Church of Kyiv, be a reminder, a call, and a hope for our unification in Christ," says the letter of His Beatitude Sviatoslav "Our Saint Sophia."
Department of Information of the UGCC
PUBLICATIONS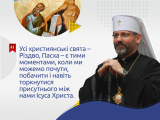 All the richness of the Christian life, our feasts, our Divine Liturgy are an opportunity to experience the events that the apostles went...
MEDIA