AUCCRO is requesting for an urgent meeting with the President and the Opposition
Thursday, 23 January 2014, 13:54
All-Ukrainian Council of Churches and Religious Organizations (AUCCRO ) appealed to stop violence in Ukraine and carry out an extensive meeting with the representatives of churches and religious organizations , the Opposition and the President.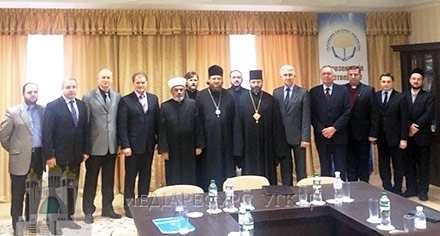 This is stated in the communique on the results of AUCCRO emergency meeting, held on January 22 in Kyiv.
The representatives of churches and religious organizations sharply condemned the " murder , for which everyone who is involved in is responsible before God. No one is allowed to transgress God's commandment " Thou shalt not kill . ""
They also urged to stop the bloodshed immediately and condemned the use of churches and religious organizations in political technologies.
The members of AUCCRO are asking for an urgent meeting with the President of Ukraine Viktor Yanukovych and the heads of the Opposition.
The meeting members called on the faithful of Churches and Ukrainian Religious Organizations " to intensify prayer and fasting for peace and the integrity of the United Ukrainian state ."
His Beatitude Svyatoslav , the Father and the Head of UGCC took part at the emergency meeting.
As we reported , the Head of UGCC in his video called all to stop the bloodshed , "The violence was never the way of building a free and independent state , and the bloodshed, when the brother lifts up his hand against the brother, cannot reconcile hearts and offer some positive outcome of those circumstances, in which we find ourselves" .
UGCC Department of Information
PUBLICATIONS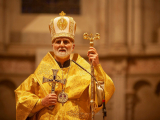 TUESDAY, JUNE 4 DURING HIERARCHIAL DIVINE LITURGY AT THE UKRAINIAN CATHOLIC CATHEDRAL IN PHILADELPHIA OVER 50 BISHOPS, WILL PARTICIPATE...
MEDIA