Bishop Bohdan (Danylo) Ordained Two New Priests and Blessed the Renewed Cathedral Domes in Parma, Ohio (USA)
Monday, 05 October 2015, 17:35
On October 1, 2015 – solemn feast day of the Protection of the Theotokos – Bishop Bohdan Danylo, Eparch of the Ukrainian Catholic Eparchy of St. Josaphat in Parma, ordained two new priests in the Cathedral of Saint Josaphat in Parma, Ohio. Deacon Alex Wroblicky and Deacon Joseph Matlak were ordained to the Sacred Priesthood during the moving Pontifical Divine Liturgy amidst a few bishops as well as many priests, deacons, religious and laity present. In particular, the Liturgy was concelebrated by Most Reverend Bishop John Botean, Eparch of the Romanian Byzantine Catholic Eparchy of St. George in Canton, Bishop David Zubik of the Roman Catholic Diocese of Pittsburgh, Bishop-Emeritus Robert Moskal of the Ukrainian Catholic Eparchy of St. Josaphat in Parma as well as numerous priests and deacons of the Eastern and Roman Catholic Churches.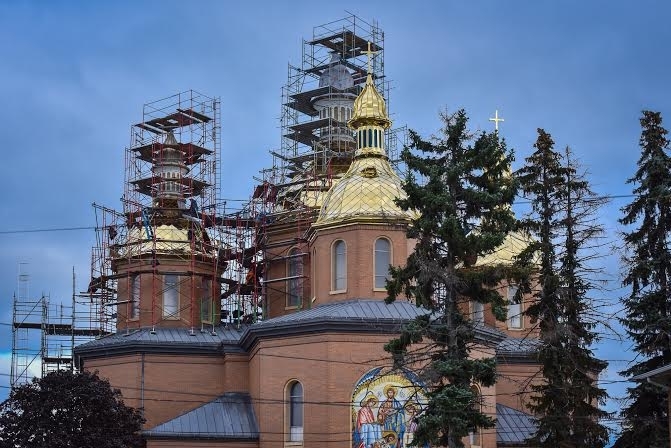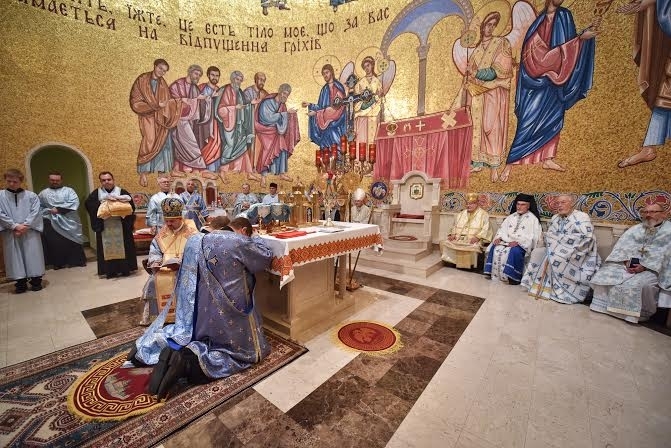 During the sermon, which Bishop Bohdan delivered in English and Ukrainian, the hierarch had called on the newly ordained presbyters always to be responsible stewards of the Sacred Mysteries of God in tending the entrusted to them flock, for at the end of their earthly journey the Lord will ask them for an account of the sacred deposit of the eternal life received through the gift of the Most Holy Eucharist on the day of their ordination. The bishop likewise entrusted the priestly ministry of the newly ordained presbyters to the motherly protection of the Most Holy Theotokos.
One of the parishioners from Holy Trinity Ukrainian Catholic Church in Youngstown, OH – an elderly man in his 70s – was so moved by the ordination Liturgy that he went as far as to state that had he been able to participate in such a Liturgy 50 years ago, he would have become a priest.
The ordination Liturgy was preceded by the blessing of the renewed domes of Saint Josaphat Cathedral that Bishop Bohdan did during the celebration of the Ninth Hour.
Department of Information of the UGCC
PUBLICATIONS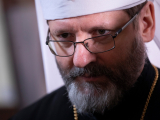 Christ is Risen! Dear Brothers and Sisters in Christ!
MEDIA