Bishop Kenneth Nowakivski appointed Apostilic Visitator for Ukrainian Greek Catholics in Ireland
Monday, 04 July 2022, 18:42
The Holy Father Francis, blessing the decision of the Synod of Bishops of the UGCC, named Bishop Kenneth Nowakivski, the valid bishop of the Eparchy of the Holy Family with seat in London as Apostolic Visitator for Ukrainian Greek Catholics living in Ireland and Northern Ireland.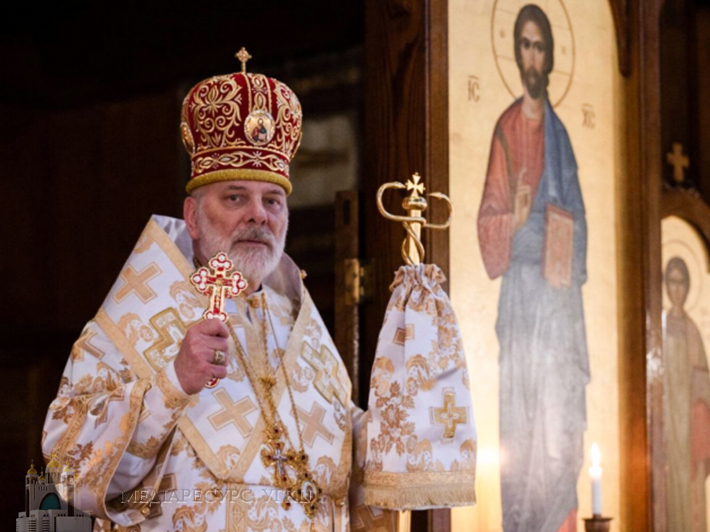 This was announced in the Vatican on Monday, July 4, 2022.
Bishop Hlib Lonchyna served as Apostolic Visitator for Ukrainian Greek Catholics in Ireland until September 1, 2019.
Biographical note:
Bishop Kenneth Nowakivski was born on May 16, 1958 in Canada, where he completed higher theological studies, which he then deepened in Rome, at the Pontifical University of Saint Thomas Aquinas. After getting ordained on August 19, 1989 at Saskatoon Eparchy in Canada, he returned to Rome and began studying at the Faculty of Canon Law of the Pontifical Oriental Institute. In 1991, accompanying His Beatitude Myroslav Ivan Cardinal Liubachivskyi, Fr. Kenneth came to Ukraine, where he was the vice chancellor of the Major Archbishop, performed other important administrative duties, became one of the founders of the Ukrainian branch of Caritas.
Returning to his homeland in 2001, Fr. Kenneth Nowakivski was the rector of the Ukrainian Seminary of the Holy Spirit in Ottawa, and since July 2006 – the chancellor of the Saskatoon Eparchy in Canada, until on June 1, 2007 it was announced that Pope Benedict XVI had appointed him Bishop of New Westminster. Episcopal ordination and enthronement took place on July 24 of the same year.
On January 15, 2020, the Vatican announced that Pope Francis had appointed Bishop Kenneth Novakivskyi as Bishop of the London Eparchy of the Holy Family of the UGCC, transferring him from the New Westminster Eparchy of the UGCC in Canada. The enthronement took place on March 21, 2020 in the Cathedral of the Holy Family in London (Great Britain).
The UGCC Department for Information
PUBLICATIONS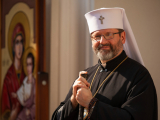 Today, we observe how different ideologies deny the right to life of a person in Ukraine. "Russkiy Mir" ideology, which justifies the denial of...
MEDIA