Bishop Kenneth Nowakowski: I realized that our Church was global when I headed the Vibrant Parish strategy working group
Thursday, 06 February 2020, 08:58
"A modern bishop is one who, by the example of Christ, calls people. Above all, he must be the brother of Jesus," said Bishop Kenneth in an interview.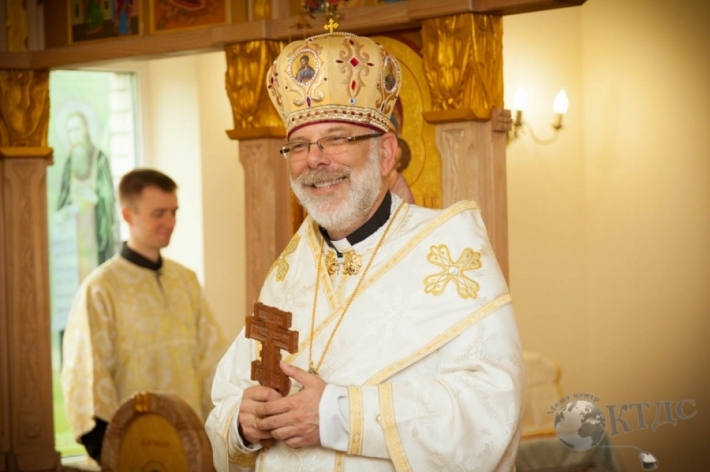 The newly appointed eparch of the Eparchy of the Holy Family in London believes that, despite the circumstances, a modern bishop must love his Church: "During the underground period, our bishops and priests were not rich, persecuted because they loved the Church and believed in the Resurrection. This has to be remembered by the modern bishops," he said.
"I realized that our Church was global when I headed the Vibrant Parish working group. I realized we were not alone. We have the Synod of Bishops of the UGCC. In this way we complement each other. We know that His Beatitude Sviatoslav is always ready to assist us and is a good example for us as Head and Father of our Church," emphasized Bishop Kenneth.
He believes that each of us: a bishop, a priest, a nun, a layman, has the opportunity to use God's grace to do great things for the Church and for the Ukrainian people.
"I try to be a good son of my Ukrainian Greek Catholic Church. I will try to use the grace of God in my capacity as eparch in London. I understand very well that Kenneth Nowakowski alone cannot lead an eparchy. Only with the Grace of God Bishop Kenneth can do much if he accepts this grace."
He emphasized that the strategy of the Church today, in the 21st century, has the same purpose as for the first Christians: to preach the Good News.
"When I stop talking about the Good News and pay more attention to other things, I forget that Christ asked us to go and preach it all over the world, to baptize all nations in the name of the Father, the Son, and the Holy Spirit," remarked the bishop.
The UGCC Department for Information
PUBLICATIONS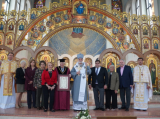 Archbishop Borys Gudziak of Philadelphia, President of UCU, conferred the award of honorary Doctor Honoris Causa of the Ukrainian Catholic...
MEDIA