Bishop Stepan Sus led a divine service at St. Peter and Paul Garrison Church on Parish Feast Day
Tuesday, 14 July 2020, 23:00
July 12, on the occasion of a Parish Feast Day at St. Peter & Paul Garrison Church in Lviv bishop Stepan Sus, Bishop of the Curia of the Major Archbishop of the UGCC led a Hierarchal Divine Liturgy.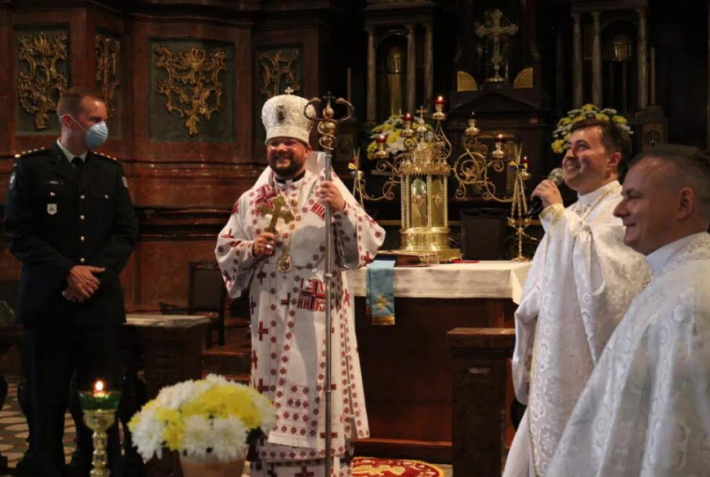 Among those who co-served the bishop were heads of chaplaincy structures of Lviv archeparchy, a parish priest of St. Peter and Paul Garrison Church Fr. Taras Mykhalchuk, Fr. Andriy Khomyshyn, Synkellos of the UGCC Lviv Archdiocese in the affairs of chaplaincy, Fr. Yuriy Ostapiuk, head of the Center for Student Chaplaincy, Fr. Roman Prokopets, head of the Orphan Care Center, Fr. Taras Myrka, head of the Department for Prison Chaplaincy, military chaplains of Lviv Archeparchy of the UGCC, Taylor Pavel, military chaplain of Canadian Armed Forces, militaries of Lviv Garrison, representatives of local and regional governments.
In his homily, bishop Stepan emphasized that all of us are called to be similar to holy apostles Peter and Paul, love Christ's Church and care for it.
After the Liturgy was over, Fr. Taras Mykhalchuk thanked His Excellency bishop Stepan for a constant prayer and support just as a church, so a whole community chaplaincy.
West Office of Zhyve.TV based on materials of https://kapelanstvo.info/
PUBLICATIONS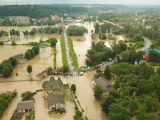 Your Graces and Excellencies, Very Reverend and Reverend Fathers, Venerable Brothers and Sisters in monastic and religious...
MEDIA