Bishop Teodor leads the most numerous group of pilgrims to Zarvanytsia
Saturday, 14 July 2018, 21:07
Bishop Teodor Martyniuk, Bishop-auxiliary of Ternopil-Zboriv headed the most numerous group of pilgrims, who moved from Ternopil's Cathedral to Zarvanytsia on July 13. Over 1000 pilgrims headed for this miraculous place to pray for peace in Ukraine. Within two days everyone will pass 54 km on foot, sticking to the route Ternopil – Strusiv – Zarvanytsia.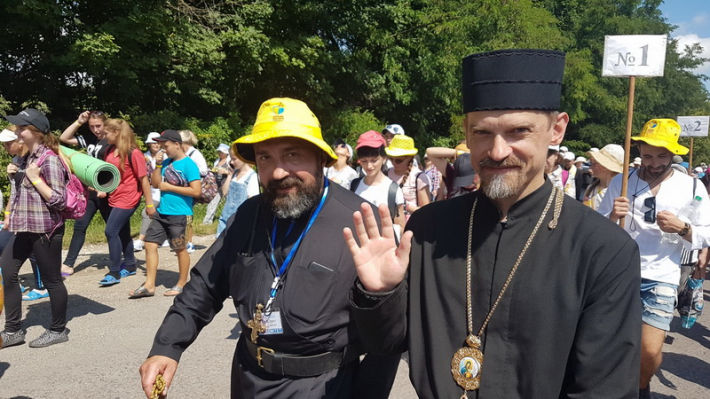 Bishop Teodor Martyniuk read a prayer of blessing and blessed everyone with holy water afterwards. Hence, Archbishop and Metropolitan Vasyl Semeniuk blessed the participants by phone and wished them farewell.
What impresses is that this year a pilgrimage had among its participants a student of Ternopil Medical University named John, who came from Republic of Ghana to study here. He, being a faithful of Catholic Church, joined the pilgrimage wishing to pass together with Ukrainians this exhausting route to the miraculous place and pray for peace around the world.
Priests of the archeparchy deliver confession along the way, members of Youth Commission pray and sing pilgrim's songs. Organizing committee cared for all necessary things: food and lodging for the night. The procession is accompanied by ambulance and police. Pilgrims arrive to Zarvanytsia on Saturday afternoon, July 14.
Press service of Ternopil-Zboriv Archeparchy
PUBLICATIONS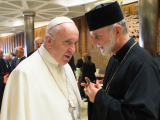 An unprecedented event took place in Rome on July 5-6. Desiring to demonstrate support for the Ukrainian Greek-Catholic Church at a time of...
MEDIA