Bishops of the Major Archbishopric of Kyiv-Halych held an online meeting with His Beatitude Sviatoslav
Saturday, 05 September 2020, 18:44
The next cycle of synodal meetings under quarantine restrictions ended with an online meeting attended by 22 UGCC bishops from Ukraine. After regional meetings with the bishops of North America, South America and Western Europe, which took place last Tuesday, Wednesday and Thursday, on Friday, September 4, 2020, members of the Synod of Bishops of the Kyiv-Halych Supreme Archeparchy together with Father and Head of the UGCC His Beatitude discussed topical issues of church life and ministry in Ukraine.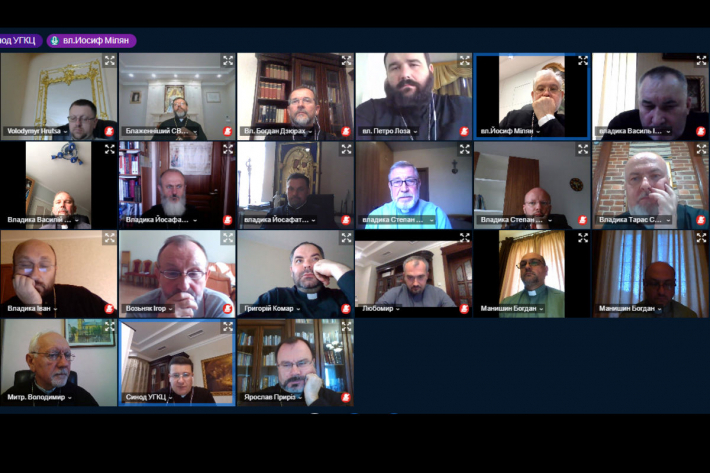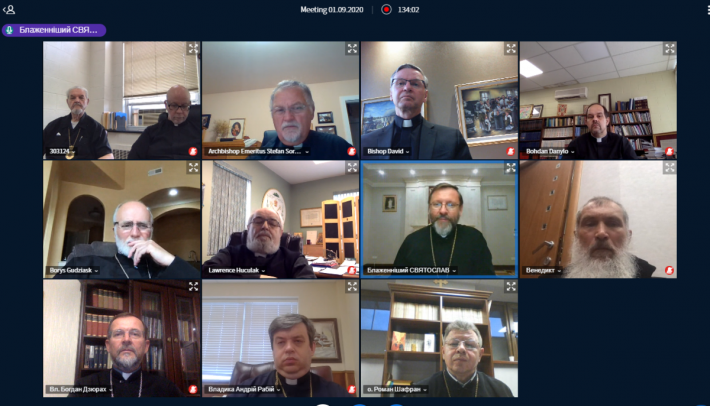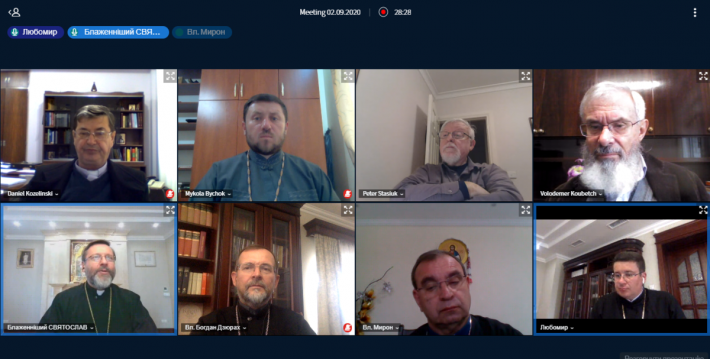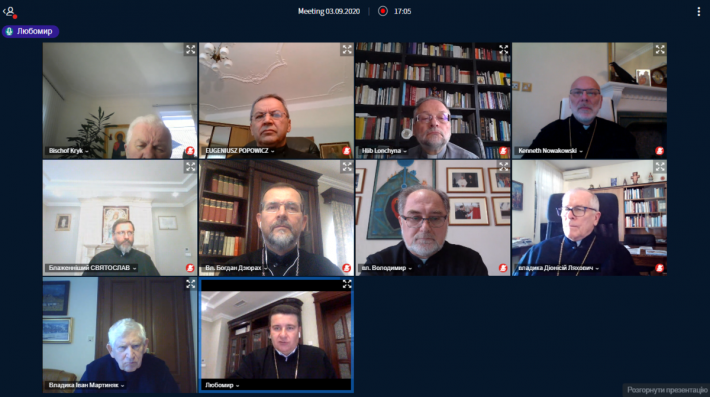 His Beatitude Sviatoslav thanked the bishops for their cooperation in providing proper pastoral care for the faithful in Ukraine under quarantine, and especially for their active participation in supporting people suffering from coronavirus, hostilities in eastern Ukraine and floods in western Ukraine.
A specially created Anti-Crisis Center headed by Fr. Lubomyr Yavorsky took care of the effective and responsible use of the raised donations.  The Head of the UGCC thanked Fr. Lubomyr and the bishops and said that the charitable service of the Church is perhaps the most convincing preaching of the Gospel of Christ in times of trials and crises.  According to the Primate, this once again also shows that the Church, even in such difficult and dramatic circumstances as today, does not think about curtailing its ministry, but about its intensification.
The bishops also analyzed the Draft "Instructions on the stay of priests outside their eparchies."  This document, which is being drafted by a group of experts from the Canonical Department of the Patriarchal Curia, is intended to regulate the status and position of clergy outside their own eparchies, their rights and responsibilities, as well as to prescribe the mechanisms of return of such clergy to the eparchies of their origin.
The participants of the regional meetings paid special attention to the preparation of the online session of the entire Synod of Bishops of the UGCC, as well as the prospects of holding eparchial and All-Church Councils on migration, settlements and global unity of the Ukrainian Greek Catholic Church.
The UGCC Department for Information
PUBLICATIONS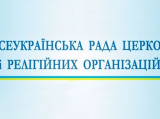 The All-Ukrainian Council of Churches and Religious Organizations appeals to all those in whose power and competence to cease fire and...
MEDIA