Bishops of the Synod commemorated Patriarch Josyph Slipyj in St. Yura Cathedral
Friday, 08 September 2017, 12:20
On September 7, on the day of death of Patriarch Josyph Slipyj, the Bishops of the UGCC Synod prayed a Panakhyda in the crypt of St. Yura Cathedral. The Mass was led by the Father and Head of the UGCC His Beatitude Sviatoslav.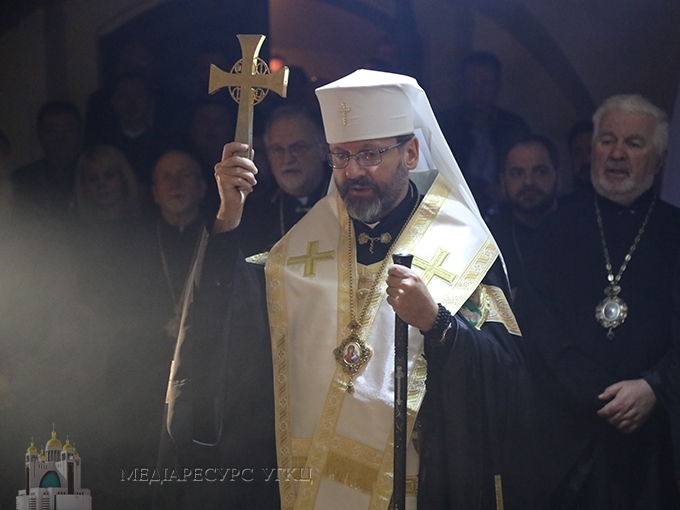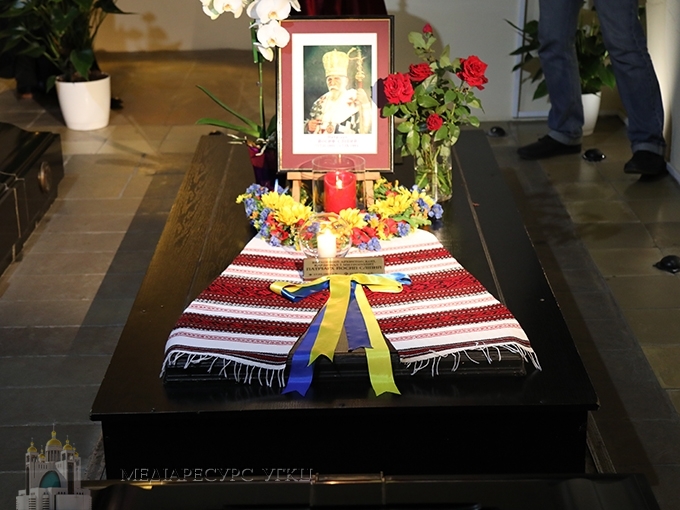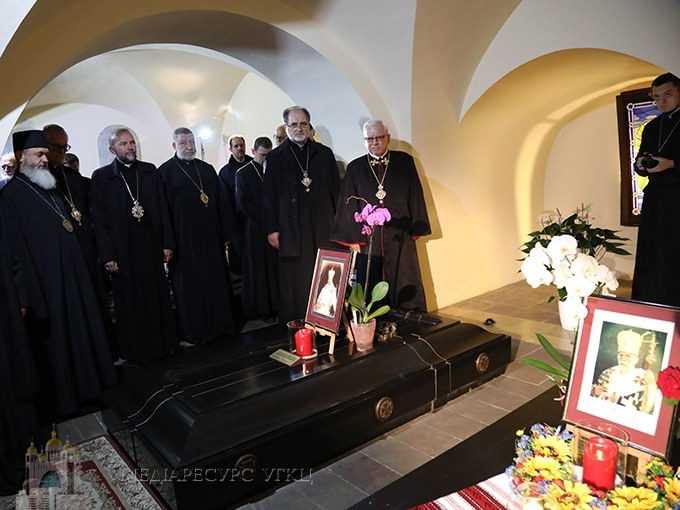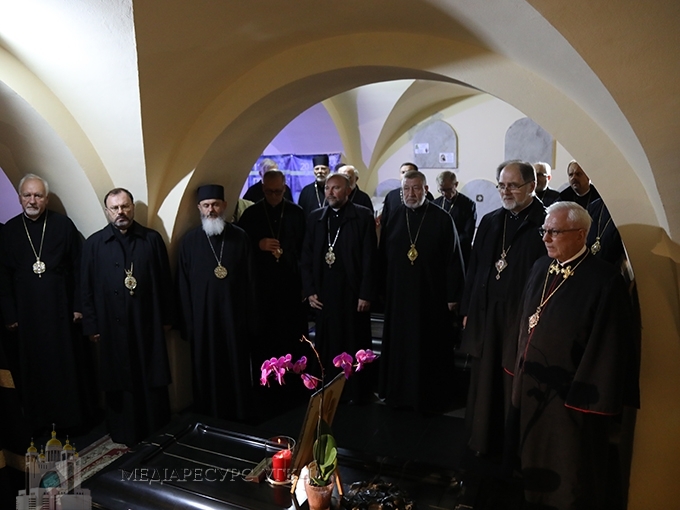 After the prayer, in the cathedral an artistic program "I am choosing faith..." was held, devoted to the 125-th anniversary of the birth of the Patriarch Josyph Slipyj and the 25-th anniversary of his reburial.
At the beginning of the solemn academia, Oleh Syniutka, the Head of Lviv's oblast state administration, read the letter from the President of Ukraine on this occasion. "This year we commemorate the figure of your great church history and the history of the Ukrainian nation in general − the Major Archbishop of the UGCC Patriarch Josyph Slipyj, who belongs to the world level personalities," writes the President.
According to him, the Patriarch Josyph was a great spiritual leader with intellectual way of thinking, strategist, ecumenist, one of the founder of the modern UGCC, which became a bridge between the Western and Eastern Churches. "Reading into his life story, evidence, "Testament", one becomes a witness of great spiritual strength and boundless faith of someone who chose as the aim of his life serving God and Ukraine, work for the purpose of uniting Ukrainians in the world, struggle for the patriarchate of the Ukrainian Church as a sign of self-sufficiency of the nation, well-fair for our independence," notes Petro Poroshenko.
"He bequeathed to all of us: 'Pray, work and fight for saving of the Christian soul of every Ukrainian and for the whole Ukrainian nation, ask the Almighty God to help us accomplish our strive for the unity and our struggle for the cleric union in establishment of the Patriarchate of the Ukrainian Church!' Today it's especially important to affirm this unity in the defense of our boundaries, in the Christian unity, in building-up Ukraine as a powerful European state. With deep reverence we bow our heads before the memory of Josyph Slipyj. He is an example for imitation and a source of inspiration," sums up the President in his message .
We would like to add that the artistic program is a joint project of the Center for Studies of Patriarch Josyph Slipyj's heritage, Lviv's Archeparchy of the UGCC and the Foundation "Andrej". Especially for this event the famous Lviv composer Myroslav Volynsky wrote two musical pieces.
Photo: Anastasiya Kasinchuk
The UGCC Department for Information
MEDIA