Bishops of UGCC and RCC in Ukraine will have joint retreats
Saturday, 01 December 2018, 17:22
Every year catholic bishops of Ukraine get together for their annual joint retreats, and each year communities of UGCC and RCC take turns to conduct them. This year retreats began on November 27 in Lviv, Briukhovychi at RCC Spiritual Seminary of Saint Joseph and will last till November 29. Spiritual talks for bishops are delivered by Fr. Roman Laba.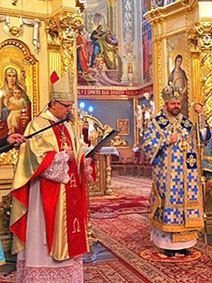 A brotherly meeting of Roman catholic and Greek catholic bishops will be held after retreats on November 29. Starting with November 30 and till December 1 bishops of UGCC are gathering for their 80th session of the Synod of Bishops of Kyiv Galician Supreme Archbishopric, and bishops of RCC for their 51st session of the Conference of Roman catholic bishops of Ukraine.
Photo archive
The UGCC Department for Information
PUBLICATIONS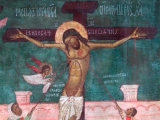 "Open to me the doors of repentance, O Giver of Life. As we worship in Your temple this morning, teach us how to purify the temple of our...
MEDIA