Bishops of UGCC Synod visited wounded soldiers from the ATO zone, who are being treated in Lviv
Sunday, 14 September 2014, 10:48
On September 12th, His Beatitude Sviatoslav, UGCC Head, and the bishops of UGCC Synod went to the army hospital in Lviv were wounded soldiers from ATO zone are being treated.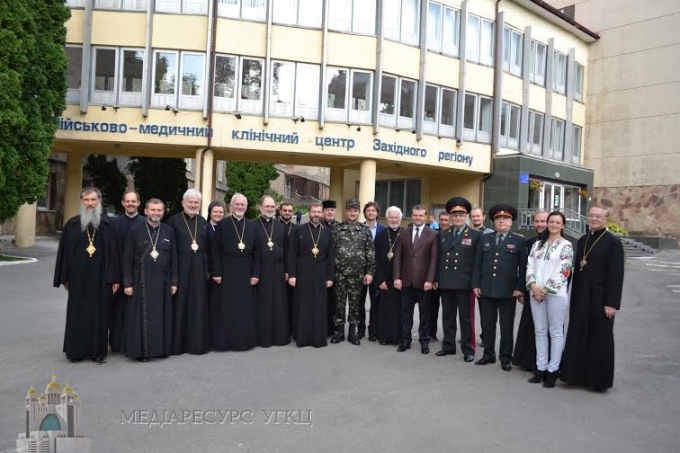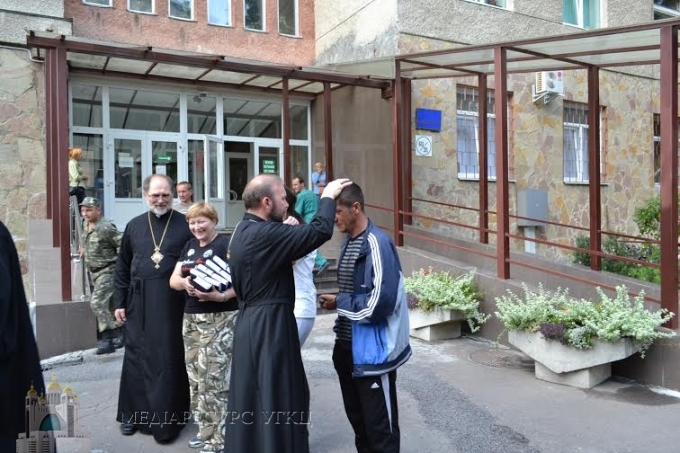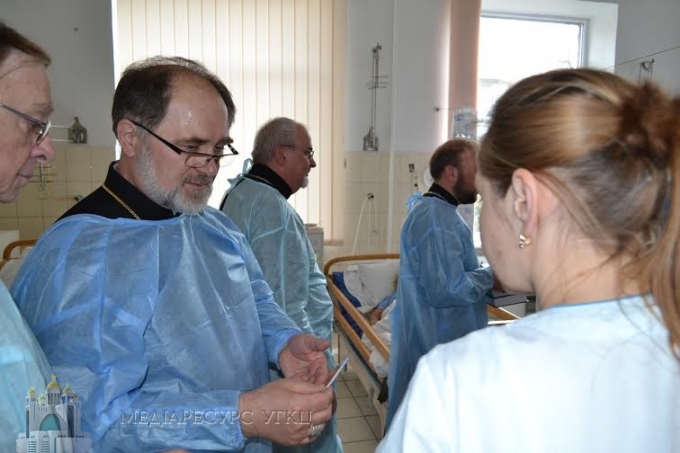 "We wanted to touch with our hands those fighters who were wounded on the battlefield. We wanted to share your pain and to give you hope for a better fate for our country," said the Head of the Church to the soldiers and noted that the bishops here saw the better fighters from the best who on this day were awarded official insignia. The bishops testified their deep respect for those who "love their land and their people so much that they are ready to give their own life for that."
Afterwards UGCC Prelate thanked all those who are caring for the health of the wounded, especially the medical personnel. He also thanked the commanders who did not abandon their fighters on the battlefield and did not escape in order to save their own lives. "We, the bishops of UGCC Synod of Bishops promise you that, that which we saw here today, we will broadcast throughout the world. Be assured, that God is with us and therefore we shall overcome," stated UGCC Primate at the end of his statement.
Eventually the bishops dispersed to all floors of the hospital in order to pray and comfort those who are now suffering from wounds to the body and the soul.
UGCC Department of Information
MEDIA