Celebrations on Independence Day of Ukraine were held in Paris Cathedral of Saint Volodymyr
Wednesday, 28 August 2019, 13:57
ith Moleben to the Most Holy Theotokos in Paris, in Greek-Catholic Cathedral of Saint Volodymyr the Great the Ukrainian community started celebration of the 28th anniversary of independence of Ukraine.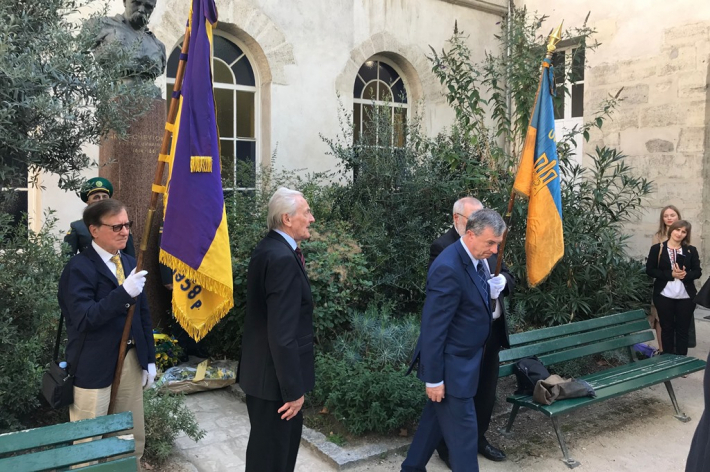 After the service few people addressed the faithful. Among them were: a protosyncellus of Paris eparchy and senior priest of the cathedral Fr. Mykhailo Romaniuk, who sent greetings from bishop Hlib and shared his own thoughts, citing words of His Beatitude Sviatoslav, Oleh Shashmur, Extraordinary and Plenipotentiary of Ukraine to France, who encouraged to work for the sake of establishing Ukrainian independence, and Taras Horishniy, who was speaking about a contribution of diaspora in gaining and establishing Ukrainian state.
Ceremonies finished with singing a spiritual anthem of Ukraine "Lord, the Great and Almighty, Protect our beloved Ukraine", placing flowers at the monument of Taras Shevchenko and national anthem "Ukraine has not yet perished". Thus a festive buffet organized by the association of Ukrainian women in France was held in a very pleasant atmosphere of conversations between clergy diplomats, parishioners and guests. Among the participants of the celebrations was present a major of the local Paris neighborhood Jean-Piere Lecoq.
The West Bureau of "Zhyve.TV" by the materials of https://ugcc.fr
PUBLICATIONS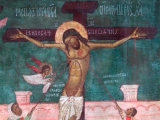 "Open to me the doors of repentance, O Giver of Life. As we worship in Your temple this morning, teach us how to purify the temple of our...
MEDIA