Chaplains of UGCC took part in Interconfessional scientific-practical training "Healing of traumas"
Thursday, 05 April 2018, 20:47
March 26-30, 2018 in Pushcha Vodytsia, Kyiv outskirts, the training "Healing of traumas. How Church can minister people" is being held. Chaplains of Ukrainian Greek Catholic Church took part in it.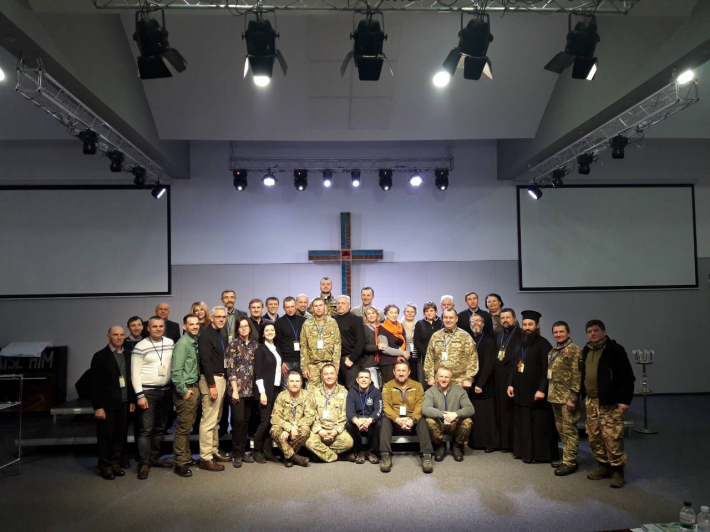 The training was organized by Ukrainian and American biblical community. Chaplains of different confessions, who have an experience of working with militaries were invited to. Thus, the representatives from UGCC were Fr. Vitaliy Voyetsa, Fr. Ihor Toporovskiy, Fr. Ruslan Pyasta and Fr. Taras Khomyuk.
During the five days the target was to discuss issues referred to causes of sufferings and a human's state during the time of grief, how to help children who went through traumas and also discuss harsh topic of suicide, rape, home violence, addictions. As a separate topic, questions about forgiveness, Christian behavior during conflicts and preparation to the difficulties took a special place.
The instructors of the training were: Mark Conard, former marine and chaplain of USN with 11 years of experience, PhD in theology, received his title of officer and chaplain of USN, being on the service in Iraq and Afghanistan; certified specialist of Trauma Healing Institute.
Michael Reeves – officer, a commander of Airborne in Iraq, a certified specialist of Trauma Healing Institute, skydiver and skydiving instructor, grade A. Today he is on a service in Ecuador.
At the end of the training the participants received certificates of facilitator level 1 of a program "Healing traumas of militaries" form Trauma Healing Institute, what enables them to perform particular responsibilities.
Press center of Military Chaplaincy Department of UGCC
PUBLICATIONS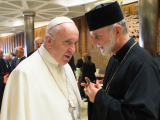 An unprecedented event took place in Rome on July 5-6. Desiring to demonstrate support for the Ukrainian Greek-Catholic Church at a time of...
MEDIA